Group Life Insurance UAE

We understand that your employees are more than just numbers on a spreadsheet. These are people with families, aspirations, and dreams. That's why we have designed our plan to provide not just financial protection, but also emotional support during difficult times. With our Group Life Insurance plan, you can rest assured that your employees' families will be taken care of in case of an unexpected event.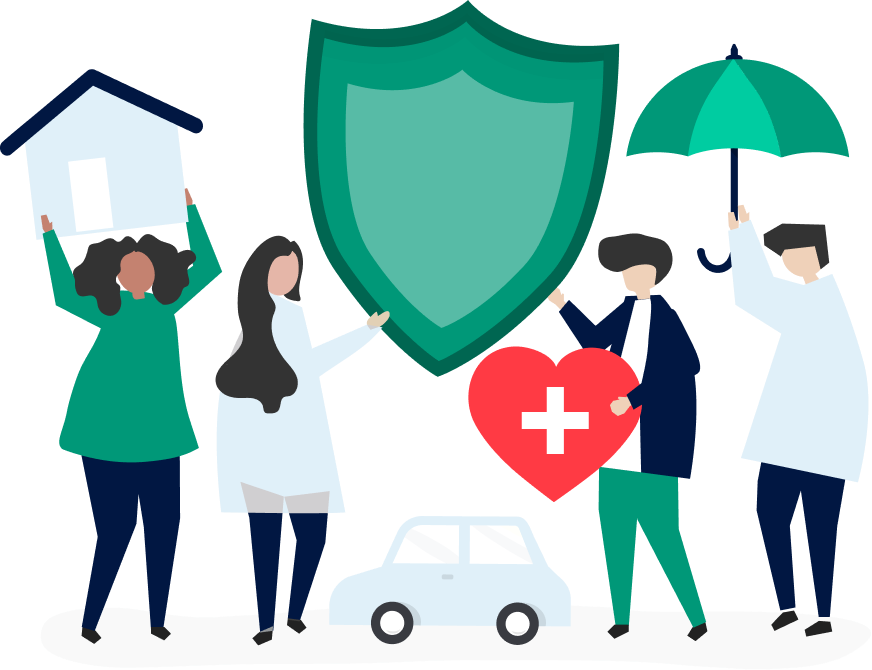 Key Covers
Our Group Life Insurance plan offers a range of features that can be customised to suit your specific needs and budget.

Accidental Death Benefit

Natural Death Benefit

Terminal Illness Benefit

Repatriation Expenses

Permanent Total Disability Benefit

Permanent Partial Disability Benefit
Note – These are the standard covers, but the specifics of coverage can vary depending on the plan chosen.
Gift your employees with the present of financial stability with our Group Life Insurance plan
Invest in the well-being of your employees
We understand you care about your employees' well-being beyond the workplace. At Connect HR, we share that same sentiment and strive to offer you and your employees a Group Life Insurance plan that truly puts them first. We believe that taking care of your employees is more than just a duty. It's a responsibility that we take very seriously. We are committed to providing you and your employees with a customer-centric experience that goes beyond insurance. Contact us today to learn more about our insurance Plan. We know that no amount of money can replace a loved one, but it can provide a sense of security and comfort during an emotionally challenging time.
Why Invest in Group Life Insurance?
Investing in Group Life Insurance not only provides financial protection but also demonstrates that you value and care about your employees. Here are the top six reasons why you should consider investing in Group Life Insurance.

Financial protection
Group Life Insurance provides financial support to employees' families in the event of the employee's unexpected death. This can help ease the financial burden during a difficult time.

Employee retention and satisfaction
Offering Group Life Insurance can help attract and retain top talent. It shows employees that you value their well-being beyond the workplace, which can increase job satisfaction and loyalty.

Cost-effective for employers
Group Life Insurance premiums are generally lower than individual policies, making it a cost-effective option for employers.

No Pre-requisites
Individual life insurance policies consider factors like lifestyle and medical history, while group plans usually have no prerequisites. For example, a pre-medical screening may not be required for group plans up to a certain cover limit.

Enhances company's image
Offering Group Life Insurance can enhance your company's image and reputation as a responsible employer that cares about its employees' well-being.

Compliance with legal requirements
Some countries, including the UAE, require employers to provide Life Insurance coverage to their employees. Investing in Group Life Insurance ensures that you comply with legal requirements while providing financial protection for your employees.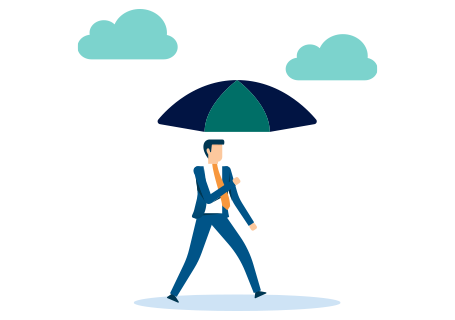 Safeguard your most valuable resource - Your Employees
At Connect HR, we understand the importance of employee well-being and financial protection. Our Group Life Insurance plan in the UAE is designed to provide comprehensive coverage to your employees and their loved ones at an affordable cost. Trust us to be your partner in employee benefits and ensure that your employees are financially protected in case of an unfortunate event. 
Whatever you need, we have you covered




Personal
Accident
Insurance

We have a range of simple, flexible and best-value insurance policies to give you, and your loved ones, peace of mind.
Peace of mind for you and your employees with our Group Life Insurance plan.