HR Software
ROI Calculator
Is HR software cost-efficient? Instead of wasting time on administrative tasks your HR personnel should be working on projects increasing the profitability of your company. Using the below calculator, you can check the potential savings and return on investment (ROI) which can be achieved by introducing Connect HR to your organization.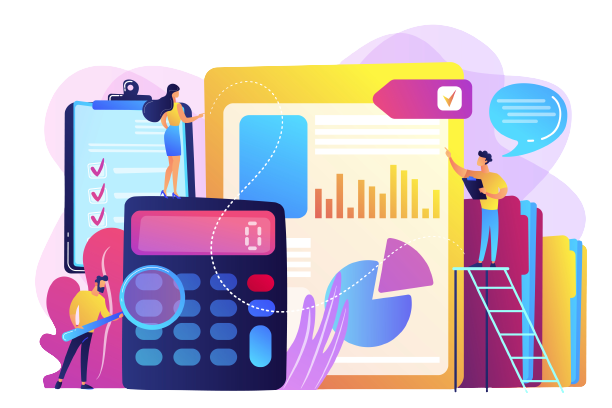 Estimated Annual Savings
Onboarding Savings

AED
Payroll Processing Savings

AED
Administrative Tasks Savings

AED
Still Have Questions?
We've Got Answers.
How long will it take to implement the software?
Depending on the size and complexity of the business, implementation typically takes 4 to 12 weeks.
Is Connect HR suitable to multiple branches or multiple companies?
Yes, a lot of our clients are connected to many organizations. Our cloud-based platform enables collaboration with different divisions.
What kind of assistance does Connect HR offer?
We take pleasure in offering the finest customer service since we are aware that the most prosperous companies are those who go above and beyond to keep customers satisfied. Any unique or custom integration requirements may be scoped, delivered, and supported by our own Dubai-based development team.
Is Connect HR localized and compliant with all payroll and labor laws in the UAE?
Yes, Connect HR was developed in accordance with all labor and payroll regulations in the UAE.
Would you like to have your free trial with Connect HR?
Start today!
Get Started with Connect HR
Our all-in-one HR & payroll management system allows you to:

Run payrolls quickly and efficiently which helps you pay your employees faster.

Manage your leave requests, allowances, and history, as well as any overlaps with HRMS online.

Enhance your employees' experience with our cutting-edge benefits and health insurance solutions, which can be accessed immediately through our HRMS in UAE.

Create attainable and trackable goals for your Dubai staff and provide timely feedback thanks to our HR management system.

Allow employees to check-in and check-out from their smartphones.
Ready to speak with our experts?
We have all your answers from the implementation to prices. Check now! Make your company better.