Frequently Asked Questions
Find answers to all your questions on Connect HR. Get comprehensive information on the features, benefits, and compatibility of Connect HR with your HR and payroll
management processes.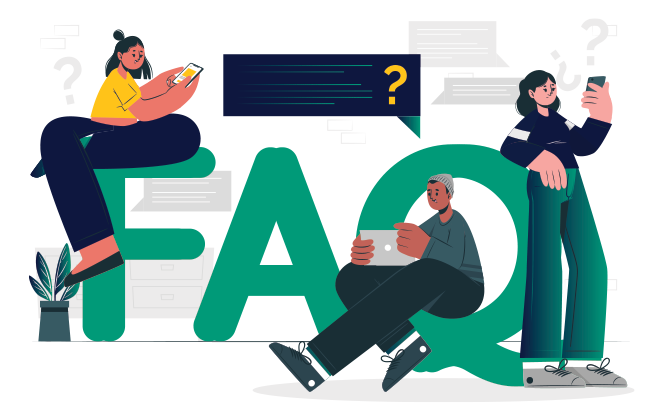 How will Connect HR benefit your HR & Payroll Management?
Connect HR will benefit HR and payroll management by increased productivity, accuracy, and compliance as well as its better security, customizability, system integration, and remote access. These features will streamline HR and payroll procedures, increase payroll calculation accuracy, and decrease the time and effort needed to manage HR and payroll operations.
Is Connect HR suitable for all company sizes?
Yes, Connect HR is suitable for businesses of all sizes, whether they are big global corporations or tiny startups. Regardless of the size of the business, the software can be tailored to your organization's unique requirements, making it simple to handle HR and payroll activities effectively and efficiently.
Can I automate the visa process using HR management software?
The entire visa application and approval process may be automated by Connect HR, making it simpler to verify adherence to immigration rules and regulations. With Connect HR, you can monitor the progress of visa applications, handle renewals and cancellations, and create reports on activity involving visas.
Can I use Connect HR to generate documents like offer letters, NOCs, warning letters, etc. from templates?
Yes, you can create and generate HR-related documents such as offer letters, NOC, warning letters, etc. You may develop and maintain templates for a variety of HR and payroll-related documents using the software's customized document management system. Without the need for manual formatting or data entry, it is simple to produce consistent, professional-looking documents fast and efficiently. This streamlines HR processes and ensures accurate and up-to-date documentation.
Does Connect HR support leaves as per UAE labor laws?
Connect HR supports leaves in compliance with UAE labor regulations by enabling the management of various leave types, calculating accruals and entitlements, and giving real-time insight into employee leave balances and status. This streamlines the handling of leave requests and approvals and ensures compliance with UAE labor rules.
Does Connect HR support end-to-end payroll processing?
Connect HR is designed to provide end-to-end payroll processing, including time and attendance monitoring, payroll computations, tax compliance, and report generating. You can streamline your HR and payroll procedures with Connect HR and increase the precision of your payroll calculations by managing all payroll-related tasks on a single, centralized platform.
Does Connect HR support Multi Company?
Connect HR is ideal for businesses with several subsidiary firms or business divisions since it designed to support multi-company payroll and HR administration. Using Connect HR, you can handle payroll and HR procedures independently for each firm while maintaining a consolidated view of all your HR and payroll data. This streamlines payroll processing, ensures accurate and uniform payroll calculations for all employees across your business.
Does Connect HR support remote workers and remote payroll processing?
Yes, Connect HR supports remote workers and remote payroll processing. With the ability to access HR and payroll information from anywhere, remote workers can manage their HR and payroll-related tasks and information from a single, centralized platform. This includes the ability to request time off, view their payroll information, and access other HR-related information.
What is the benefit of an integrated HR and Payroll solution?
An integrated HR and payroll system offers the advantages of increased efficiency and accuracy as well as a consolidated view of HR and payroll data. As a result, there is no longer any need for manual data entry, there is a reduced chance of error, and a complete picture of employee data and payroll procedures is provided.
Connect HR is designed to provide a secure platform for HR and payroll management, allowing you to manage sensitive employee and financial information with confidence.
Would you like to have your free trial with Connect HR?
Start today!
Get Started with Connect HR
Our all-in-one HR & payroll management system allows you to:

Streamline your payroll process with Connect HR's comprehensive HR and payroll management system, enabling you to run payrolls quickly and efficiently, resulting in faster employee payments.

Simplify and automate leave requests, allowances, and history management, including handling any overlaps, through our online HRMS platform.

Elevate your employees' experience by leveraging our advanced benefits and health insurance solutions, instantly accessible through our HRMS in the UAE.

Set achievable and measurable goals for your Dubai-based staff, and easily track their progress and provide timely feedback using our HR management system.

Enable employees to conveniently check-in and check-out using their smartphones.
Ready to speak with our experts?
We have all your answers from the implementation to prices. Check now! Make your company better.