Loan Management
With the automation of the loan management, your processes will be streamlined and quickly identify the applications that meet the lending criteria.
Get full access without credit card.
MAKE IT EASY
We help to simplify
HR and Payroll Management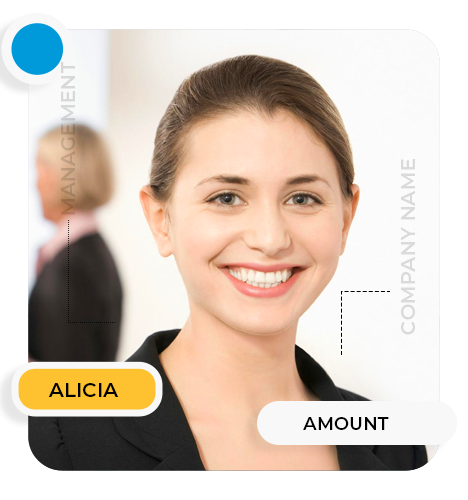 An automated loan processing system
With an automated loan processing system, you will have a quick operational mechanism. In the same way, when hiring this service, you can eliminate the need for extra paperwork. Additionally, it helps you underwrite efficiently and punctually fund the loan. It also streamlines the whole decision-making precision. Ultimately, you will have a more proficient process, in consequence, satisfying your clients' needs.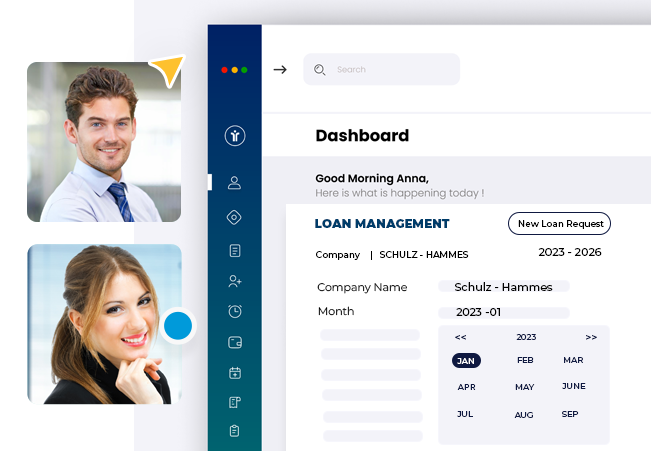 Benefit lenders in loan closure and disbursal
Thanks to our automated loan management system you can save time by digitalizing processes. As a result, you can offer speed and convenience to your clients. With an automated loan procedure, lenders can serve their clients with more efficiency and in less time. Lastly, it can minimize the high costs of manual data entry.
Companies can automate their HR procedures, provide employees with up-to-date information, and make smarter business decisions.
Our software aids different industries in enhancing the employee experience while boosting productivity and achieving growth.
Discover the perks of HR & Payroll software and how to choose the best one for your business.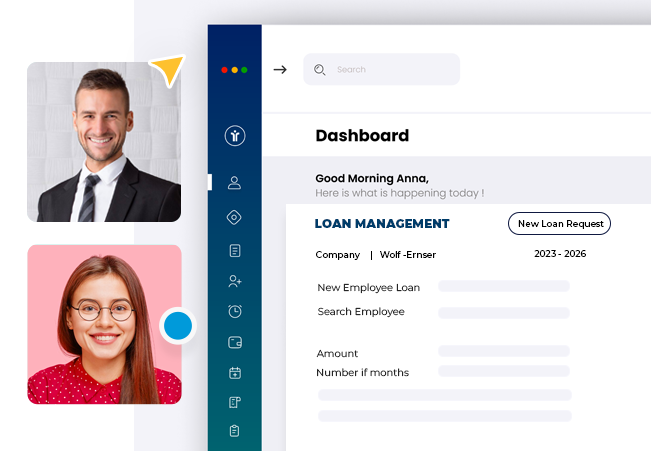 Enjoy the key features of our loan management services
With our incredible resources, you can turn the difficult task of the whole loan management operation into an easy process. We have created a financial ecosystem that allows customer communication, repayment status, and more. Having all of these features nurtures strong customer loyalty and better engagement.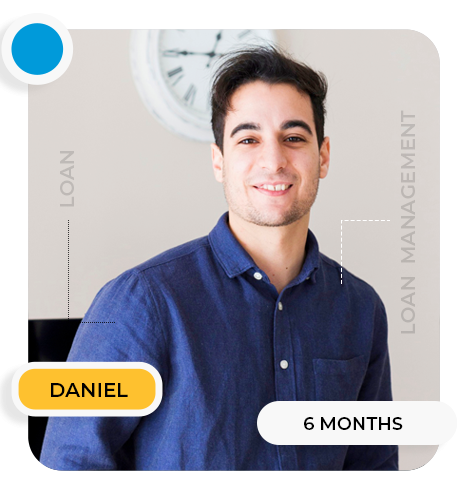 Feel safe while handling your loaning procedures
Our system has top-notch security. Therefore, you do not have to worry about any intruders trying to hack your processes or anything else. We care about our customers, so, we always strive for the best. Giving the most up-to-date resources and enhancing them with extra security. As a result, our clientele can feel extra safe when delegating their responsibilities to our automated system. We make sure to meet all of your expectations.
Get Started with Connect HR
Our all-in-one HR & payroll software allows you to:

Run payrolls quickly and efficiently which helps you pay your employees faster.

Manage your leave requests, allowances, and history, as well as any overlaps.

Enhance your employees' experience with our cutting-edge benefits and health insurance solutions, which can be accessed immediately.

Create attainable and trackable goals for your staff and provide timely feedback.

Allow employees to check-in and check-out from their smartphones.
Ready to speak with our experts?
We have all your answers from the implementation to prices. Check now! Make your company better.