Why do you need onboarding and offboarding services?
Onboarding and offboarding employees do not have to be a difficult task for you. With the support of our automated system, you can make your onboarding/offboarding processes smoother.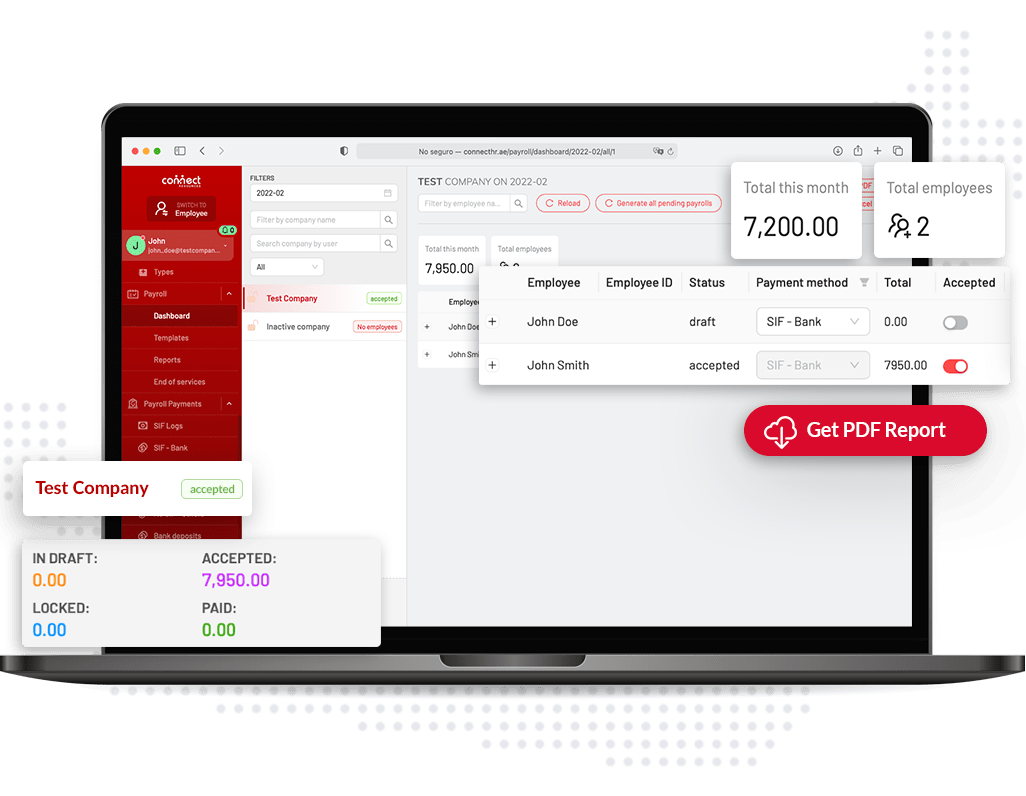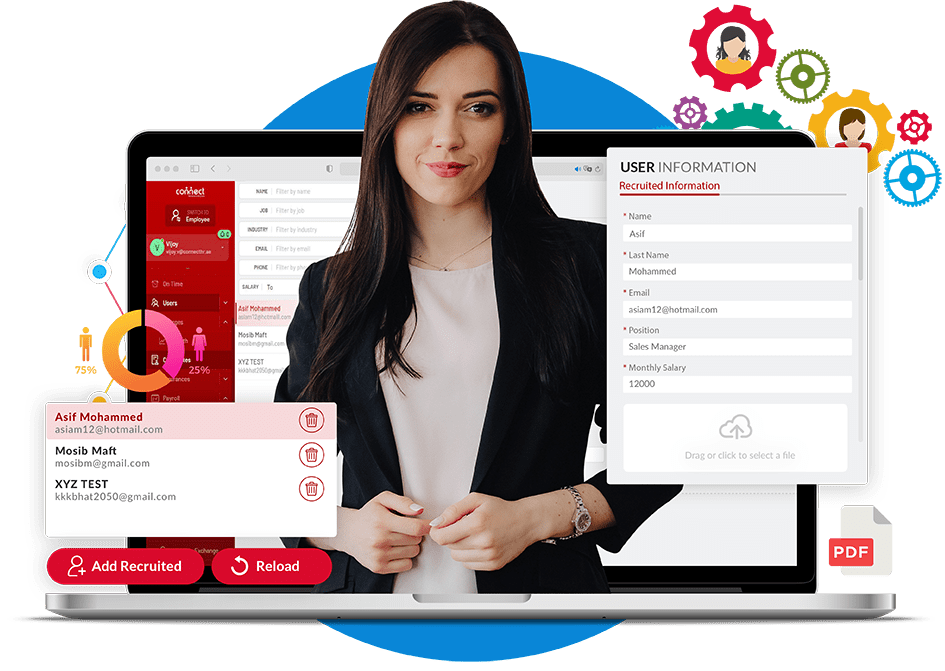 Automation of onboarding and offboarding processes
Improve your hiring experience and welcome new employees by providing them with the necessary knowledge to familiarize them with the company. Therefore, they will be more prepared to start working as soon as possible. Workers that are better prepared usually stay in the company for longer times.
Multiple Payroll in One tap
Improve your team's efficiency by processing several payrolls with just one click.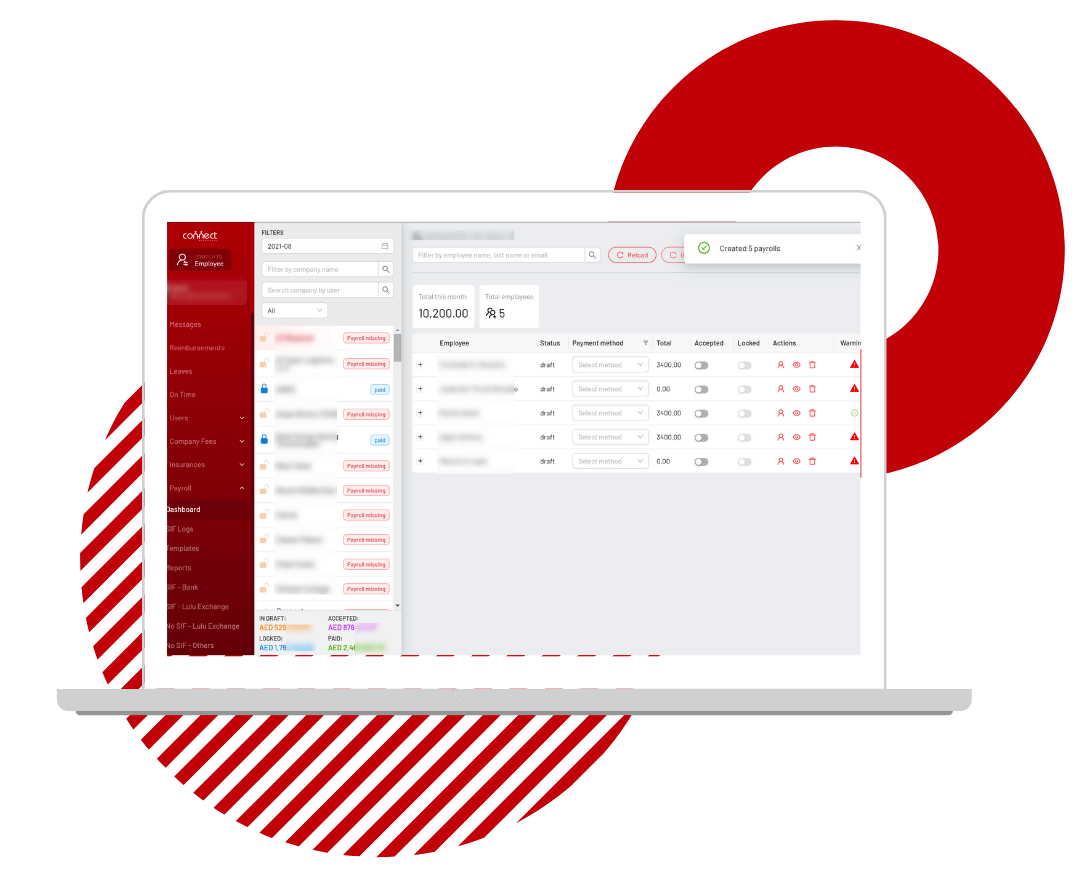 Everlasting engagement with your staff members
Thanks to our software, you can foment trust and support with your staff members. Subsequently, they will be feeling comfortable from the beginning to the end of their employment journey in your company. When you have functional onboarding/offboarding operations it can develop into a strong feeling of connection to the corporation.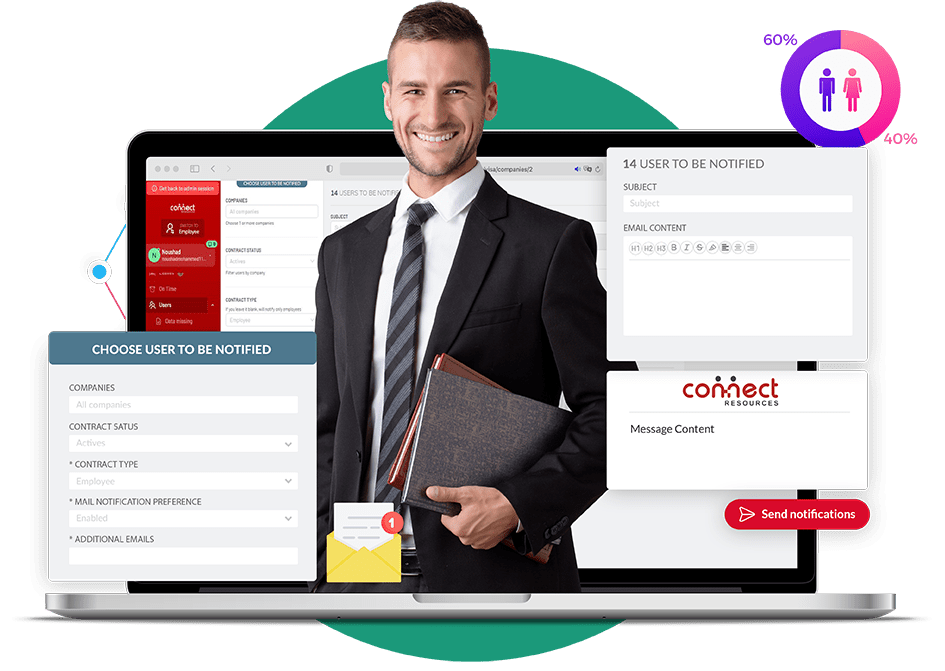 Missing /Paid Payroll Status
Check the status of your payroll with our software solution to check missing and paid payroll to avoid issues with your employees.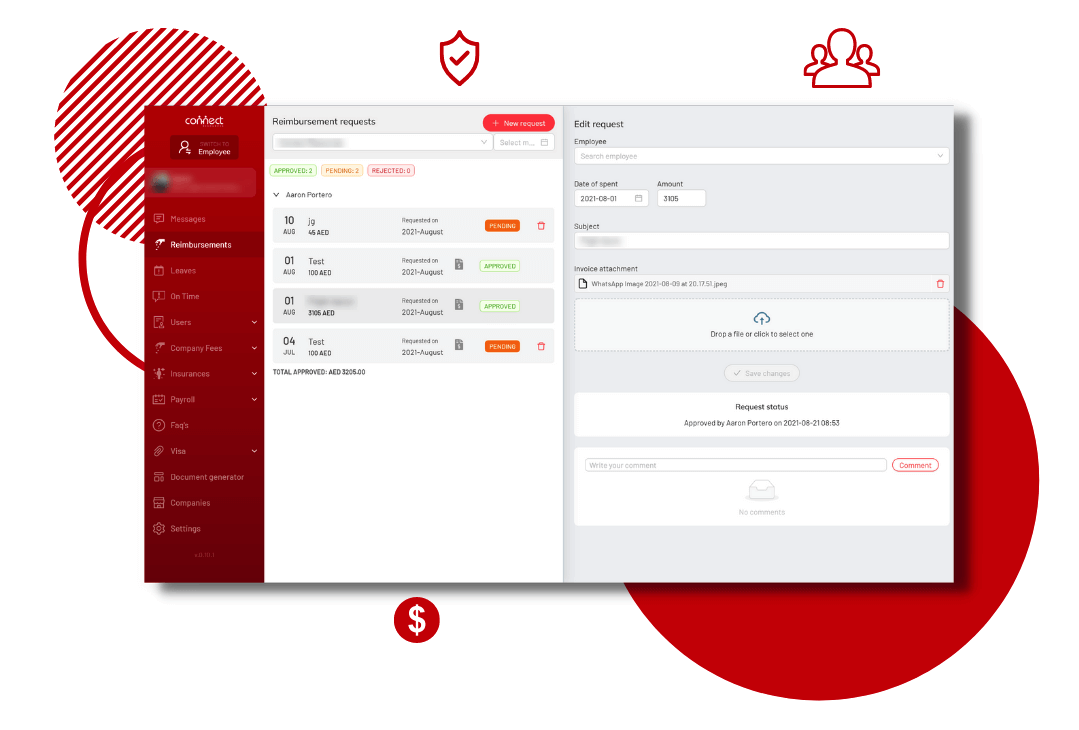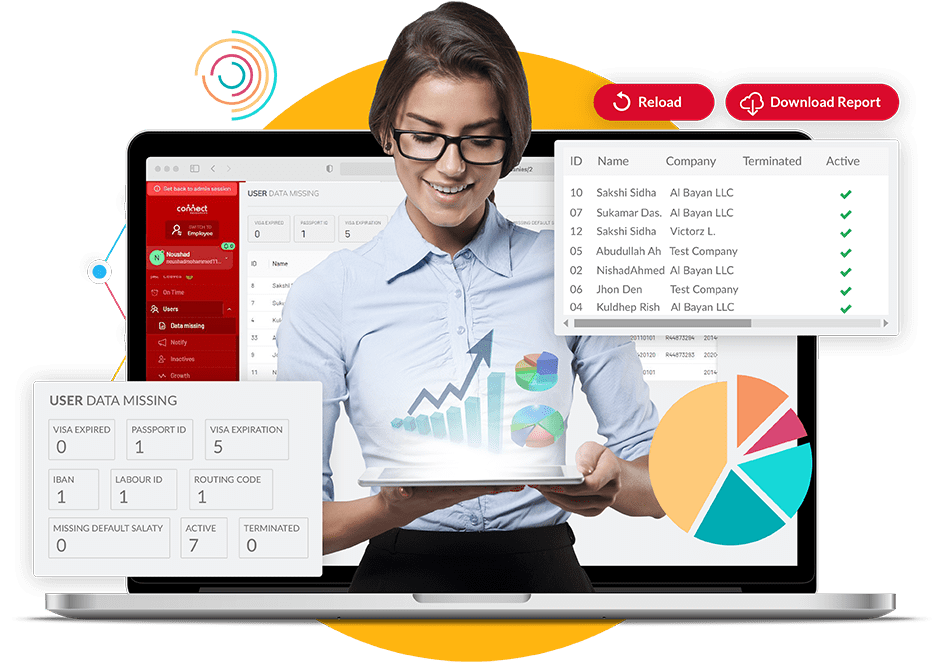 Upgrade your human resources management
Do not worry about the hardships of having to manage your HR manually. With our high-tech system, you can forget about having to spend your valuable time managing your human resources responsibilities. Due to automation of the onboarding/offboarding process, you can eliminate the need for duplicate data entry, paperwork, and other repetitive tasks. Ultimately, you can spend your time focusing on other processes and expanding your company.
Download Payroll to SIF
Download your SIF easily by following some simple steps with our WPS Payroll Solution.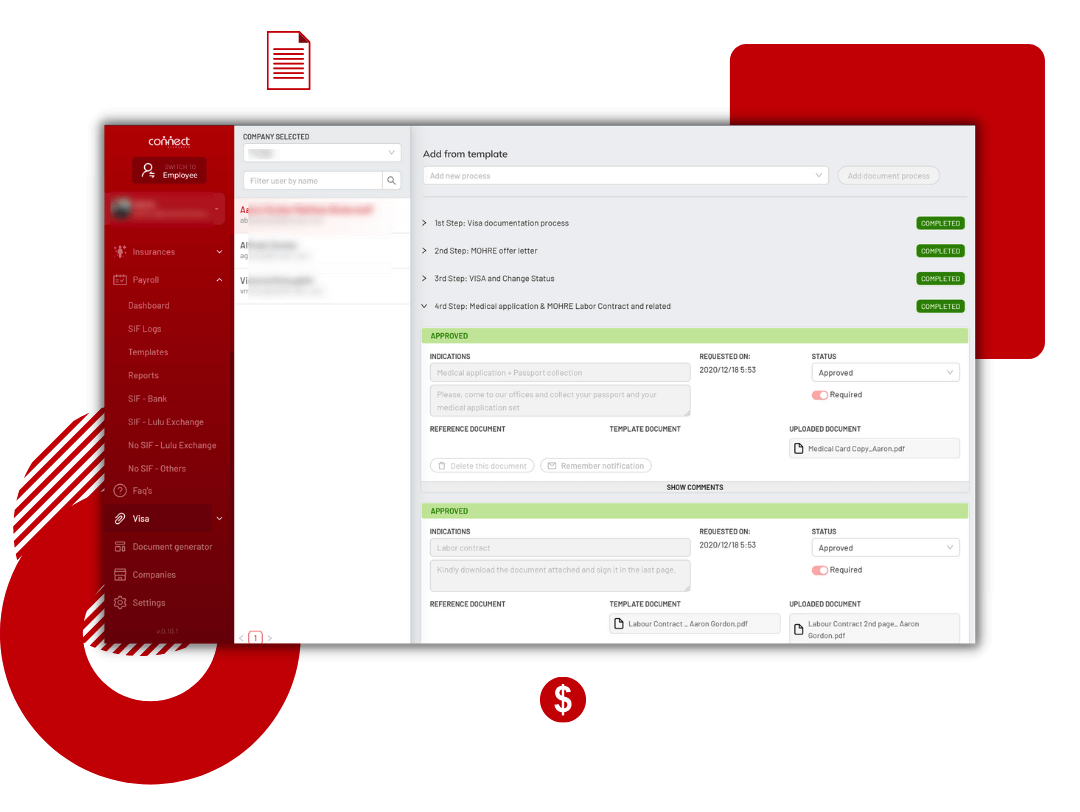 Meet employee expectations
Onboarding and offboarding employees are not easy operations, especially when you are not outsourcing these processes. With our system, you can establish employee commitment, making them feel welcomed and engaged. As a result, they will have a more positive attitude towards their onboarding/offboarding experience. Finally, thanks to this new experience, they could turn into advocates for your organization.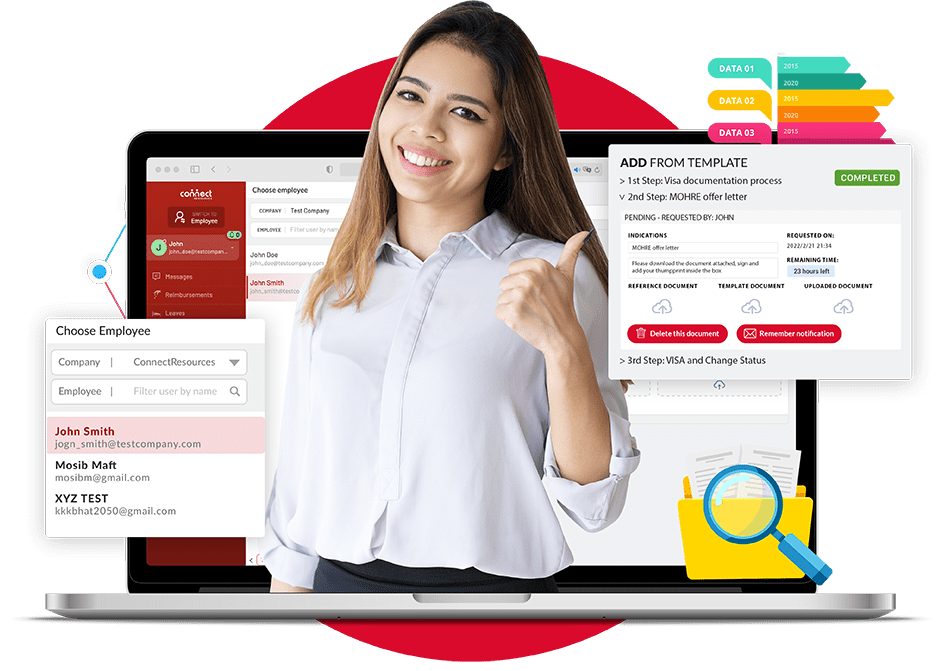 Create Payroll Reports
Since reporting is a crucial part of your payroll, you can use our efficient tool to generate reports with detailed information.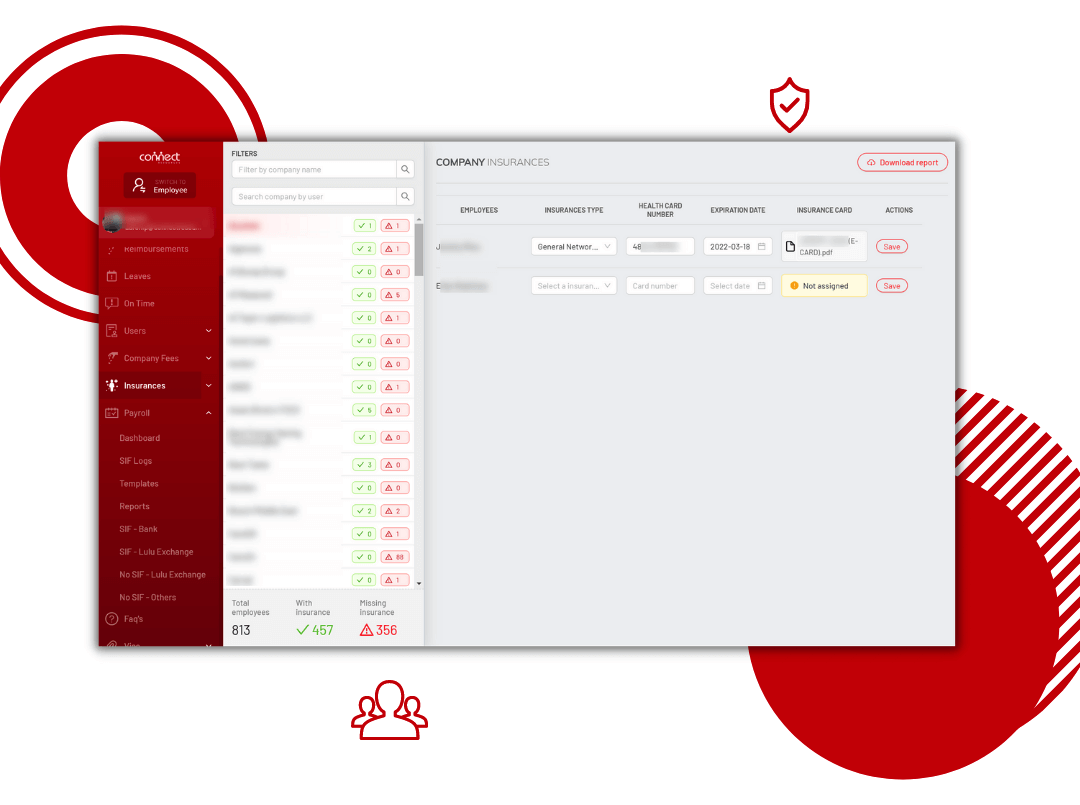 Processing our employees' payments has been easier with this software solution. Our Payroll team works efficiently since this tool allows us to make our payments easier.
Thanks to the WPS Payroll Solution, our organization can be sure that it meets compliance and follows the relevant regulations regarding payroll.
Processing our company's payroll was a complicated task, but with this software solution we don't have to worry about failing to pay wages to our employees, thus we avoid penalties and make our business run smoothly.
GET STARTED WITH CONNECT HR
Our all-in-one HR & payroll software allows you to:
Run payrolls quickly and efficiently which helps you pay your employees faster.
Manage your leave requests, allowances, and history, as well as any overlaps.
Allow employees to check-in and check-out from their smartphones.
Create attainable and trackable goals for your staff and provide timely feedback.
Enhance your employees' experience with our cutting-edge benefits and health insurance solutions, which can be accessed immediately.