ConnectHR Employee Payroll
Manage your employee payroll data easily with our dynamic dashboard tool. Oversee details and processes quickly, make changes, receive updates, and more with our HR management software. Enhance your processes with us now!
Get full access without credit card.
MAKE IT EASY
We help to simplify
With Employee Payroll Management Feature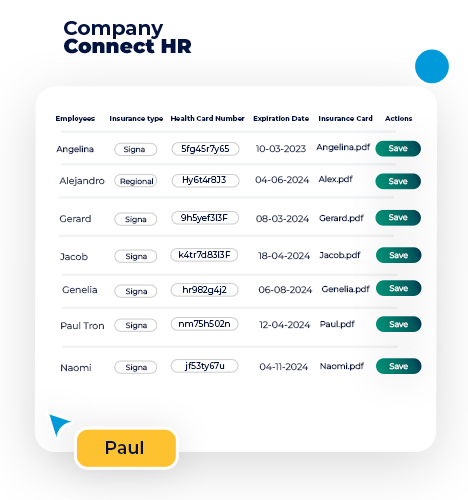 Salary Structure and Components
Through the employee payroll module in the dynamic dashboard, you will be able to see the components and salary structure of the payroll. Likewise, your employees will have a clearer view of their payments with just a few clicks. In this way, you can make sure that the payroll process is going smoothly.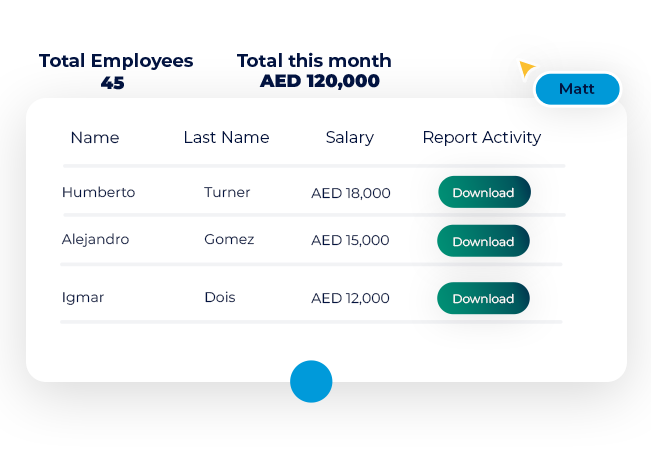 Payroll Processing Cycle
Establish a processing cycle for your employee payroll with this tool. Also, receive notifications when the pay time comes and when it is over. In the same way, provide your team with a comprehensive look of their payment components. Forget about mistakes and handle payroll seamlessly with our support.
Companies can automate their HR procedures, provide employees with up-to-date information, and make smarter business decisions.
Our software aids different industries in enhancing the employee experience while boosting productivity and achieving growth.
Discover the perks of HR & Payroll software and how to choose the best one for your business.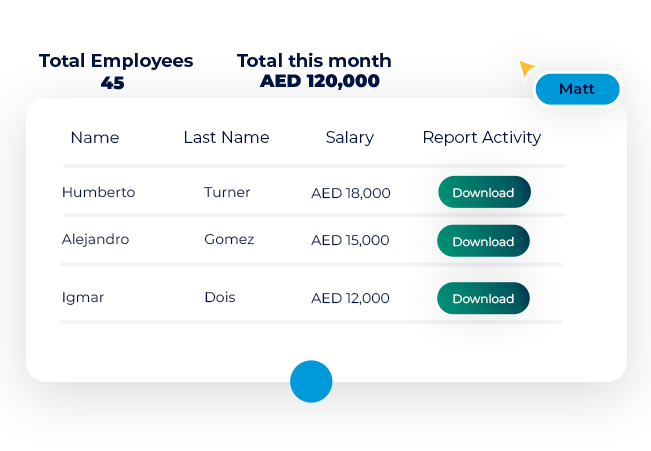 Taxation and Withholding
Stay on top of your compliance with our employee payroll software support. With our tool, you can oversee, schedule, and pay taxes in no time. Make it a part of your payroll process routine and adhere by the tax guidelines in the region. Thanks to our employee payroll solution, you can keep full control over your payroll tax procedures and more.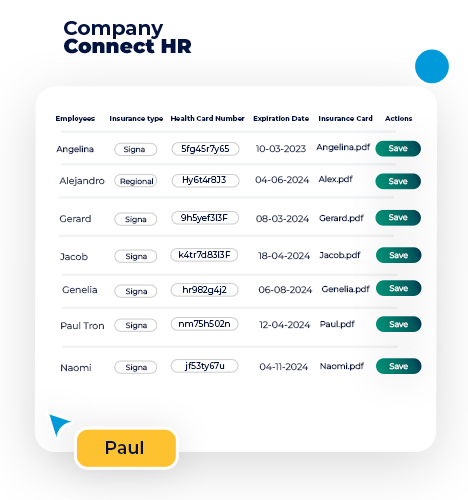 Overtime and Leave Calculations
Forget about having to deal with manual payment calculations. With the support of our employee payroll and HR software, you can include all the components of payroll. As a result, you will be able to provide complete payments without any mistakes. Through our solution, you can include leave and overtime calculations, as well as bonuses, rewards, and allowances. Likewise, we offer our assistance in case of any inconvenience.
Get Started with Connect HR
Cost Projection and Budgeting

Automate payroll processes quickly.

Incorporate tax rates, pay rates, benefits costs, and more.

Obtain a forecast of future payrolls.

Provide your staff with a generalized look of their payments.
Ready to speak with our experts?
We have all your answers from the implementation to prices. Check now! Make your company better.