Time & Attendance Management
With this Attendance Management System for HR you can improve your payroll processing while you save time and money. Get an outstanding software solution for your HR and Payroll to stop errors and ensure accurate payments for your employees.
Get full access without credit card.
MAKE IT EASY
We help to simplify
HR and Payroll Management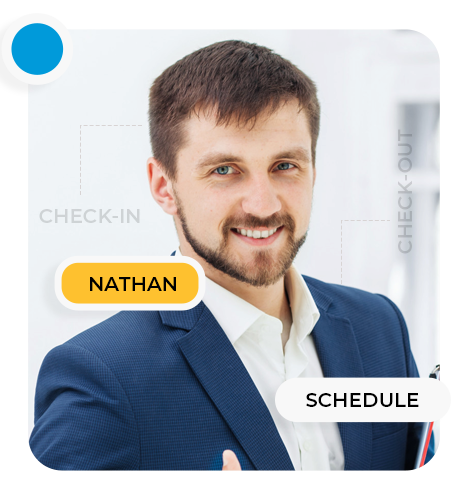 Automation of employees' time attendance
Forget about having to input manually your employees' time attendance. Our software ensures the automation of this task, avoiding errors and ensuring accurate payments for your employees.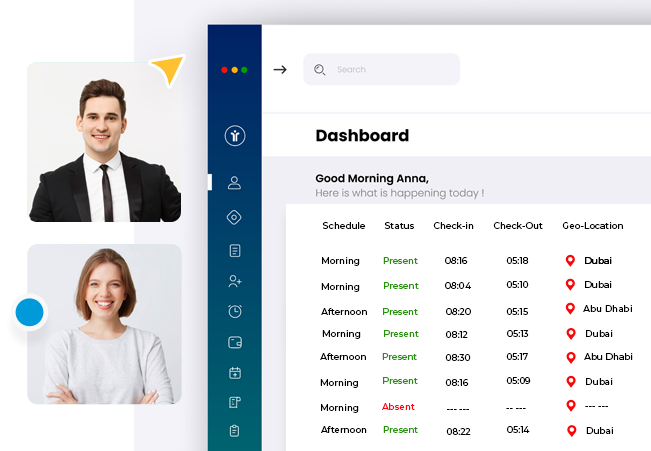 GEO Attendance from Any Location
With our Geo-attendance solution you can simplify attendance tracking thanks to an integrated smart monitoring tool. You'll be able to track the attendance of your employees at real time from any location as long as they're present in the designated area.
Companies can automate their HR procedures, provide employees with up-to-date information, and make smarter business decisions.
Our software aids different industries in enhancing the employee experience while boosting productivity and achieving growth.
Discover the perks of HR & Payroll software and how to choose the best one for your business.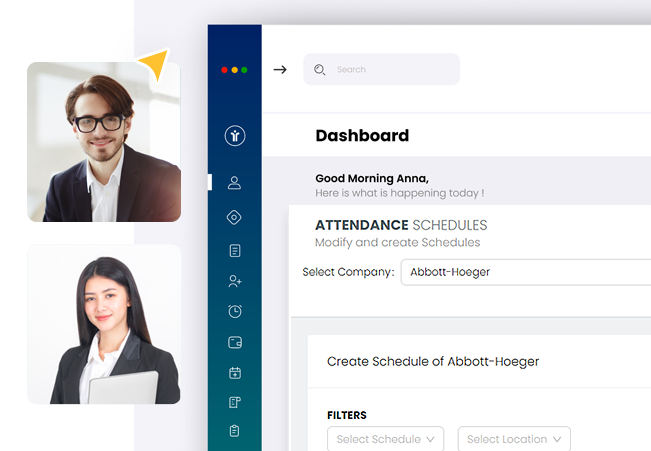 Download Attendance Report
Track your employees' hours and attendance and get all the details you need to consolidate accurate payroll information. Download the reports easily with just one click.
Get Started with Connect HR
Our all-in-one HR & payroll software allows you to:

Run payrolls quickly and efficiently which helps you pay your employees faster.

Manage your leave requests, allowances, and history, as well as any overlaps.

Enhance your employees' experience with our cutting-edge benefits and health insurance solutions, which can be accessed immediately.

Create attainable and trackable goals for your staff and provide timely feedback.

Allow employees to check-in and check-out from their smartphones.
Ready to speak with our experts?
We have all your answers from the implementation to prices. Check now! Make your company better.