WPS Payroll Solution
Managing and administering your payroll doesn't have to be challenging. With our WPS Payroll Solution you're able to pay wages accurately to ensure employees' satisfaction, and with an enhanced security that protects your business.
Get full access without credit card.
MAKE IT EASY
We help to simplify
HR and Payroll Management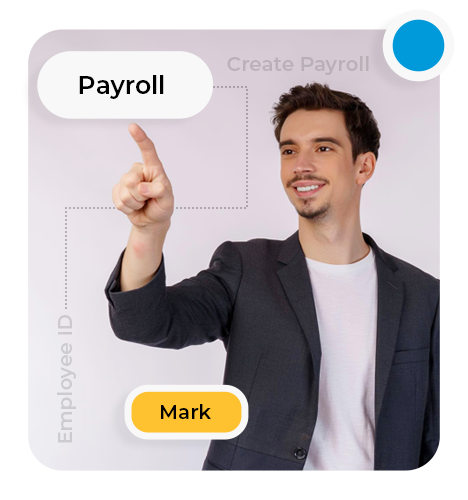 Multiple Payroll in One tap
Improve your team's efficiency by processing several payrolls with just one click.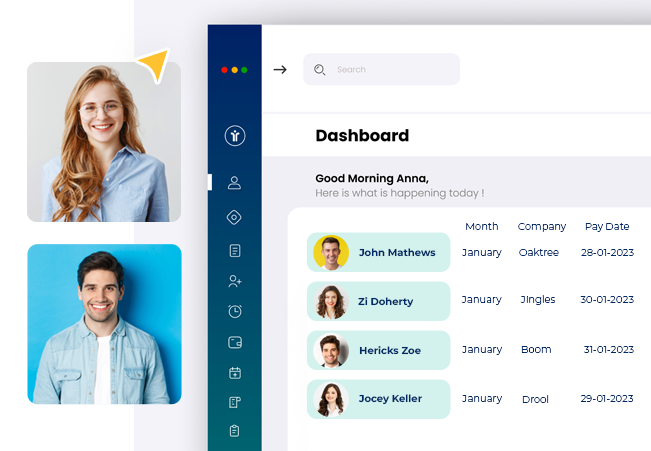 Missing /Paid Payroll Status
Check the status of your payroll with our software solution to check missing and paid payroll to avoid issues with your employees.
Companies can automate their HR procedures, provide employees with up-to-date information, and make smarter business decisions.
Our software aids different industries in enhancing the employee experience while boosting productivity and achieving growth.
Discover the perks of HR & Payroll software and how to choose the best one for your business.
Download Payroll to SIF
Download your SIF easily by following some simple steps with our WPS Payroll Solution.
Create Payroll Reports
Since reporting is a crucial part of your payroll, you can use our efficient tool to generate reports with detailed information.
Get Started with Connect HR
Our all-in-one HR & payroll software allows you to:

Effortlessly run payrolls with speed and efficiency, ensuring prompt payment to your employees while saving time and effort.

Effectively manage leave requests, allowances, and historical records, including any overlaps, in a hassle-free manner, enhancing organization and efficiency.

Elevate your employees' experience by providing cutting-edge benefits and instant access to health insurance solutions. Empower your workforce with valuable perks that are accessible immediately.

Create achievable and measurable goals for your staff, enabling their professional growth. Provide timely feedback to facilitate continuous improvement and performance enhancement.

Allow employees to conveniently check in and check out using their smartphones, promoting flexibility and convenience in attendance tracking.
Ready to speak with our experts?
We have all your answers from the implementation to prices. Check now! Make your company better.