Individual Life Insurance in UAE

Life is unpredictable, and protecting your loved ones is the most important thing you can do. At Connect HR, we know that your family means everything to you. That's why we offer an individual Life Insurance plan that gives you the confidence that your loved ones will be taken care of if anything happens to you. Our affordable and flexible options are designed to fit your unique needs. Choose security, choose Connect HR.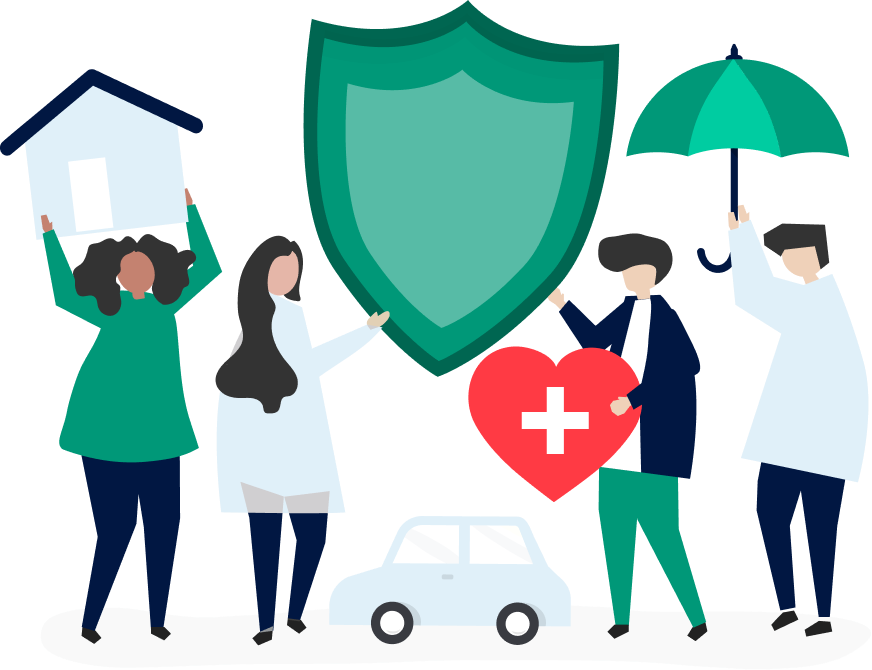 Key Covers
Discover how our Individual Life Insurance plan in UAE can benefit you and provide the support you need.

Death Benefit

Total & Permanent Disability Benefit

Critical Illness Benefit

Accidental Death Benefit

Terminal Illness Benefit
Note – Please note that the benefits and coverage may vary depending on the specific insurance provider and plan selected.
Don't wait until it's too late.
Contact us today to learn more
about our Individual Life Insurance plan
Secure your today, protect their tomorrow
We understand that choosing an Individual Life Insurance plan can be a daunting task. Choose Connect HR's Individual Life Insurance plan, and let us be the friend you can rely on to protect your today and secure your tomorrow.
Why buying Individual Life Insurance in UAE can be a smart decision
An Individual Life Insurance plan in UAE can provide you and your loved ones with financial protection, peace of mind, and flexibility to fit your unique needs and circumstances. It's a smart choice for anyone who wants to secure their family's future and leave a lasting legacy.

Protect Your Family
An individual life insurance policy can provide financial protection for your loved ones in case of your unexpected death, ensuring that they are able to maintain their lifestyle, pay off debts, and cover daily expenses.

Secure Your Children's Education
With a life insurance policy, you can ensure that your children's education is taken care of, even if something happens to you. You can designate your policy as a means to cover education costs.

Cover Medical Expenses
In the event of an illness or injury, your life insurance policy can help cover medical expenses, including surgeries, hospital stays, and rehabilitation services.

Plan Your Estate:
Life insurance can be used as part of your estate planning to provide liquidity and transfer wealth to your beneficiaries or heirs. This can be especially useful for business owners or those with high net worth.

Guaranteed Protection
A whole life insurance policy offers a financial safety net for your dependents, such as family or business. Upon your passing, your beneficiaries will receive a guaranteed lump-sum payment, providing essential protection and peace of mind.

Peace of mind 
Knowing that you have a comprehensive life insurance policy in place can provide you with peace of mind, allowing you to focus on your day-to-day life and your future plans without worrying about unforeseen events.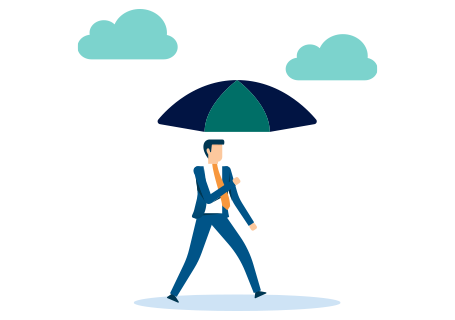 Don't leave your family's future to chance.
Take control of your family's future by choosing Connect HR's Individual Life Insurance plan today. We are one of the best life insurance companies in Dubai. Contact us to learn more about how our customisable and affordable options can help provide your loved ones with the financial security they deserve.
Whatever you need, we have you covered




Personal
Accident
Insurance

We have a range of simple, flexible and best-value insurance policies to give you, and your loved ones, peace of mind.
Give your loved ones the gift of a worry-free tomorrow.
Start your life insurance journey today!