ConnectHR Employee Insurance
Through our dynamic dashboard, you will be able to oversee employee insurance easily. Manage the coverage, oversee documents, make sure that every employee has the proper insurance plan, and more.
Get full access without credit card.
MAKE IT EASY
We help to simplify
Employee Insurance Program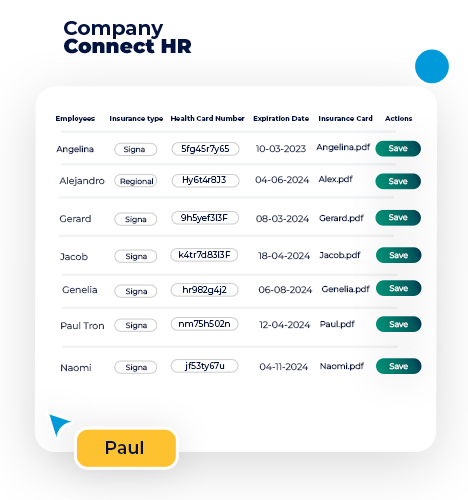 What is employee insurance?
An employee insurance plan is insurance provided by an employer to current workers in the form of a collective insurance scheme. It additionally serves to draw in and keep employees within the company. With our HR software, employers will be able to manage employee insurance and make sure their staff is benefiting from this perk.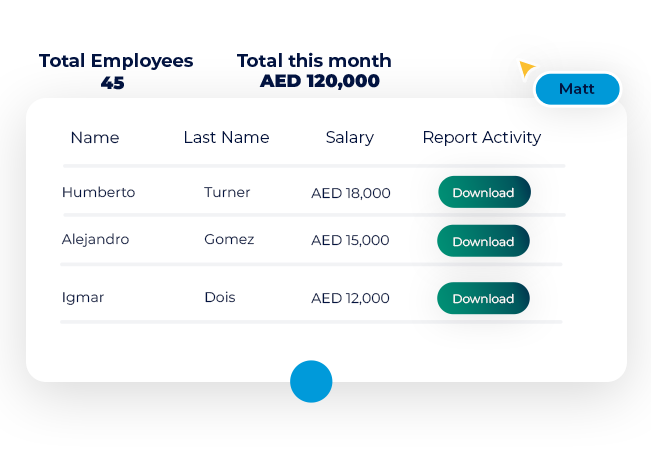 Comprehensive Coverage Plans
Most companies manage plans that cover medical health, medicine plan, accidents coverage, and life insurance. However, companies can go the extra mile with their plans and include vision plans, dental plans, disability insurance, retirement support, and more.
Companies can automate their HR procedures, provide employees with up-to-date information, and make smarter business decisions.
Our software aids different industries in enhancing the employee experience while boosting productivity and achieving growth.
Discover the perks of HR & Payroll software and how to choose the best one for your business.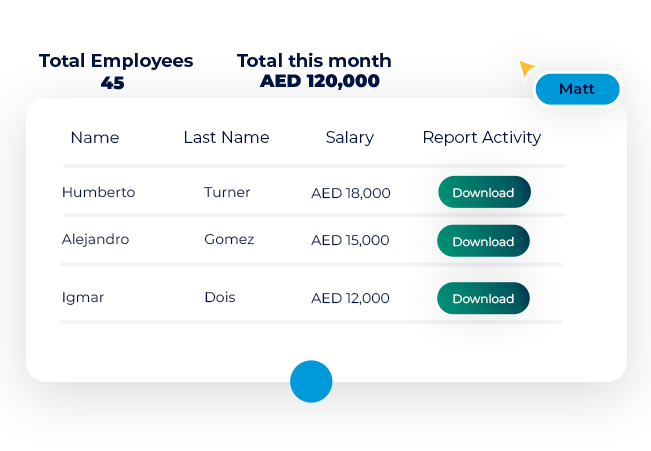 Employee Assurance Programs
With the support of EAP, employers can promote early intervention regarding mental health and other conflicts. In this way, they will be able to reducing risks for the business, ensure legal compliance, and reduce employee turnover. It provides a safer and more productive environment. Likewise, it offers timely intervention for situations including depression, stress, anxiety, and more.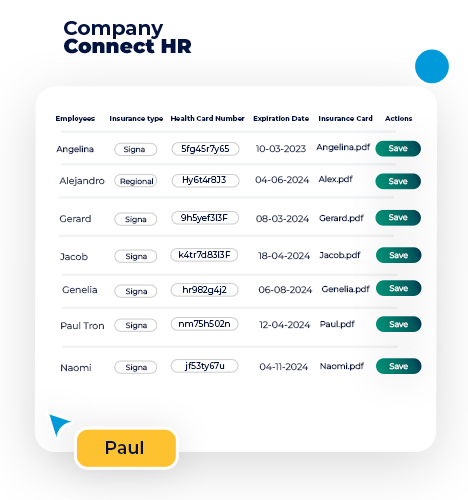 Workforce Coverage Initiatives
Analyze your workforce and provide the proper coverage initiatives according to the industry and their needs. With our support, you will be able to oversee and manage the type of workforce coverage you provide currently. Consequently, you will be able to apply the necessary changes in order to keep your employees happy. Let your staff make request when necessary with HR software support and smooth your processes with us.
Get Started with Connect HR
Financial Wellness Assurance:

Provide health insurance and life coverage to guarantee your employees' financial assurance.

Offer 360 solutions and keep your workforce productive.

Manage your insurance plans and edit them as your please.

Assess and plan your employees' coverage according to their needs.

Help your staff members meet their future and current financial obligations.
Ready to speak with our experts?
We have all your answers from the implementation to prices. Check now! Make your company better.