Cloud HR & Payroll
All in one
place.
With unique software solutions to manage and
automate all your HR Needs from On-boarding to Payroll.
What we do
Does more than ever platform to comply with local regulations
Our clients describe us as a product team which creates amazing UI/UX experiences, by crafting top-notch user experience to provide HR & Payroll software solutions
Capabilities
One Solution.
Endless
Possibilities.
Connect with professionals
Tips and latest
industry trends

Make it easy
We help to simplify
HR and Payroll Management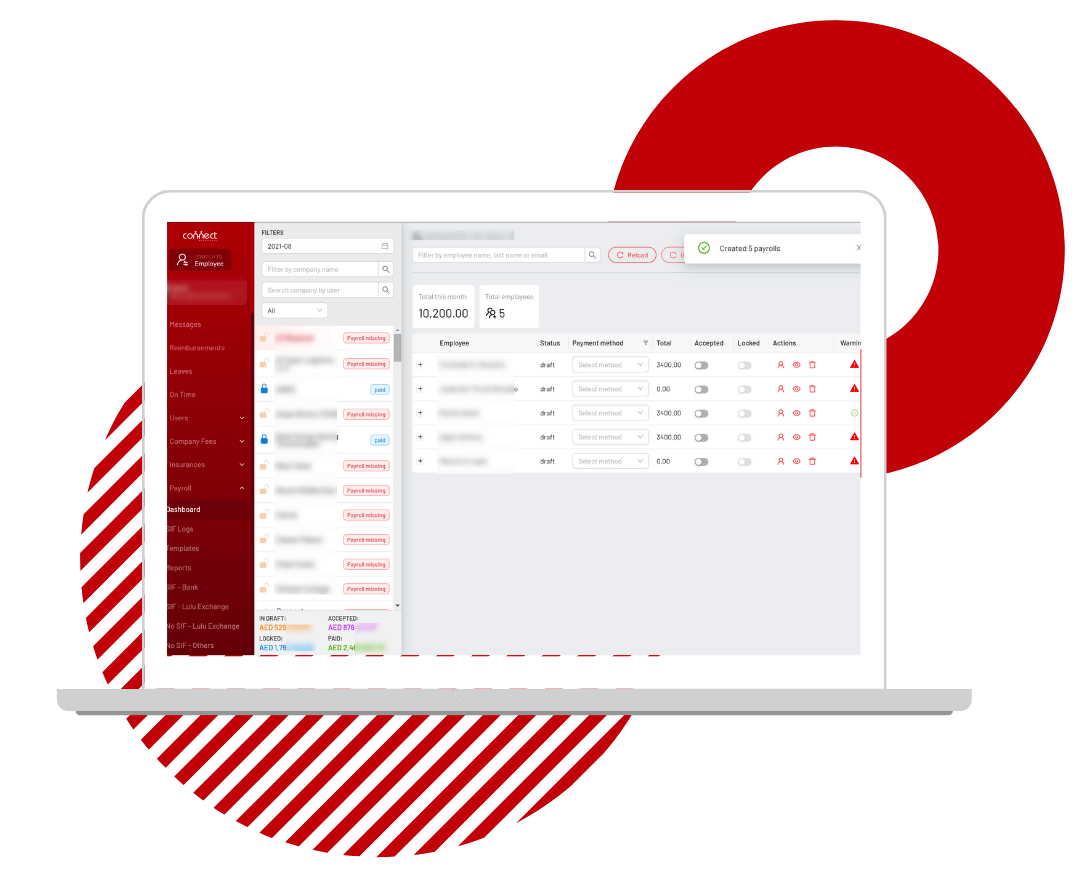 Cloud Based Payroll
Automate important processes and free your human resources from monotonous duties. Wages Protection System simplifies your payroll (WPS). Using the power of Payroll Automation, you can save time and money. With only one click, you can generate thousands of payrolls.
HR Management
All of your HR needs can be automated with the help of an all-in-one HR cloud management solution.
Reimbursements
Leave management
Payroll
Employee Management
Document Generator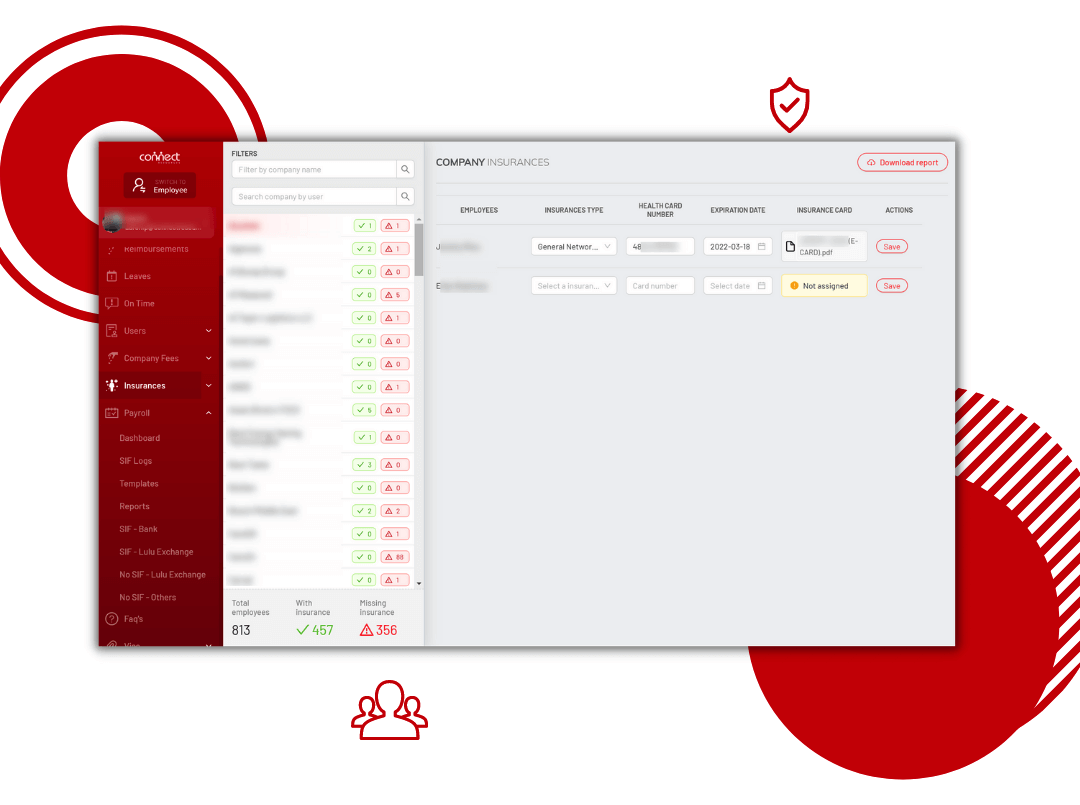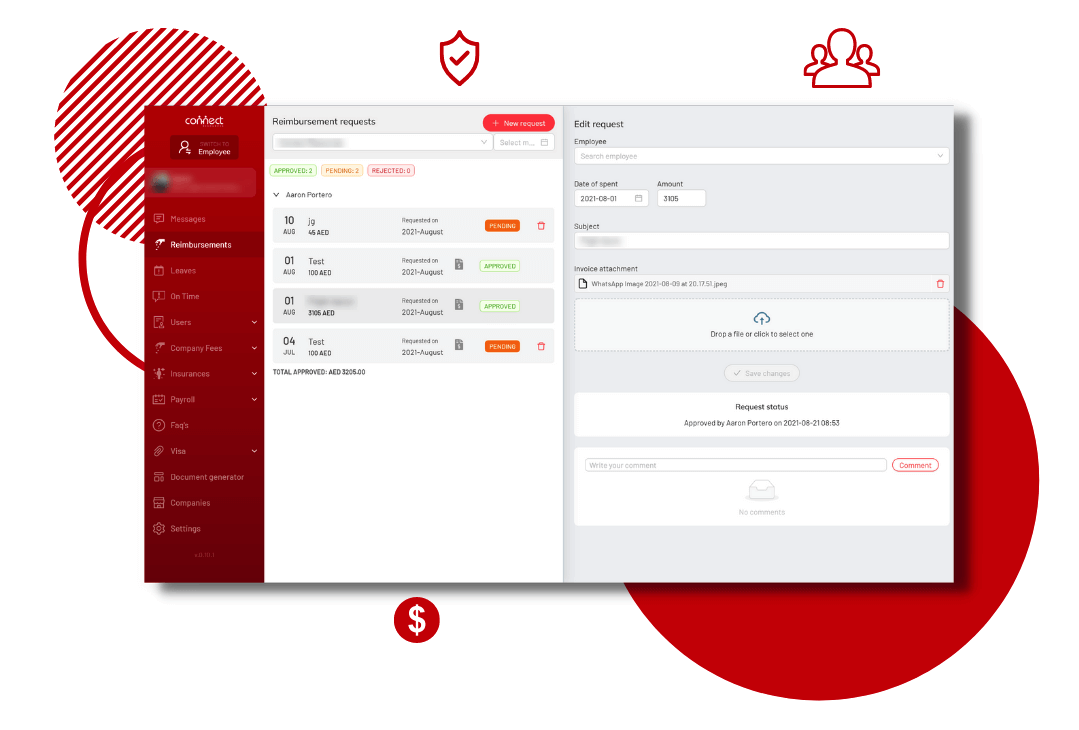 Insurance
We provide a platform for you and employees to access your insurance policy like never before.
Organize several types of medical insurance
Manage Employees with /missing Insurance
Display Health Card Number
Expiration Date Notification
Employee Benefits
The ConnectHR Cloud solution enables your team to have exceptional access to work, financial, and medical benefits meant to improve their well-being, productivity, and commitment, as well as to provide an international employee experience.
Claim Reimbursements online
Apply for Leave online
Documents in 1 place
Visa processing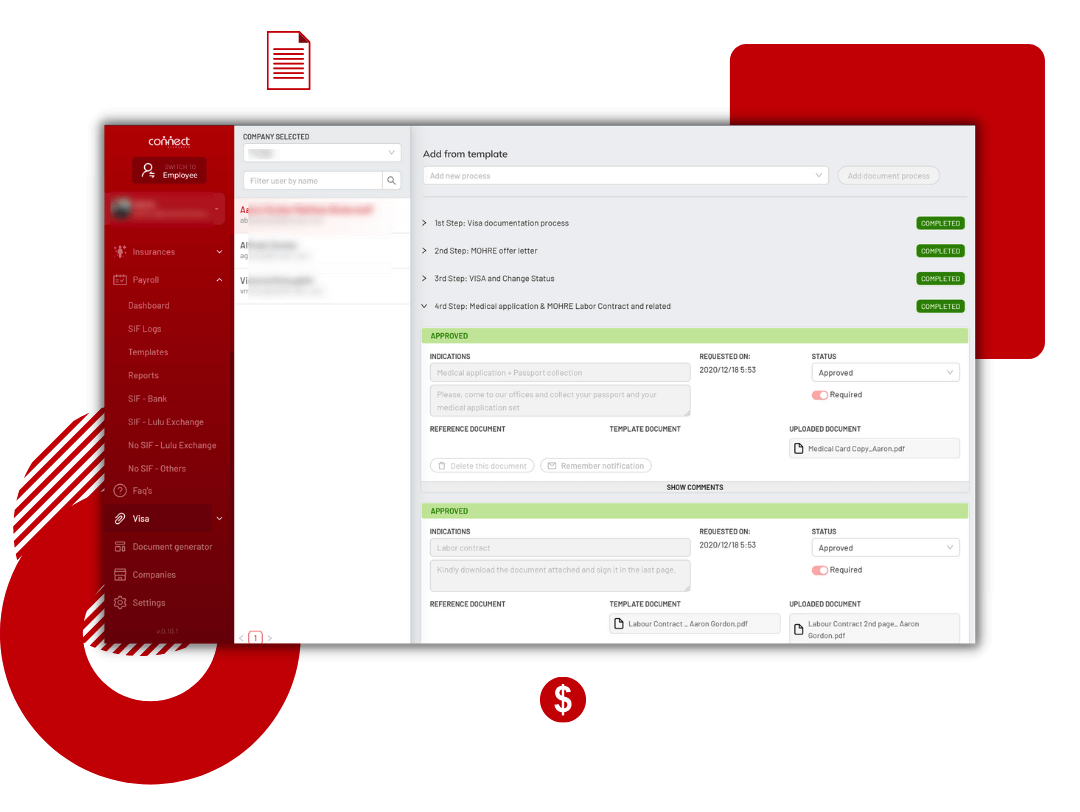 Would you like to
know more about
Connect HR
Connect with professionals
Would you like to
contact us?

non-profit initiative
Recent News.