Document Management
With our document management system you can organize, secure, capture, digitalize, approve, complete tasks, and more with your business files.
Get full access without credit card.
MAKE IT EASY
We help to simplify
HR and Payroll Management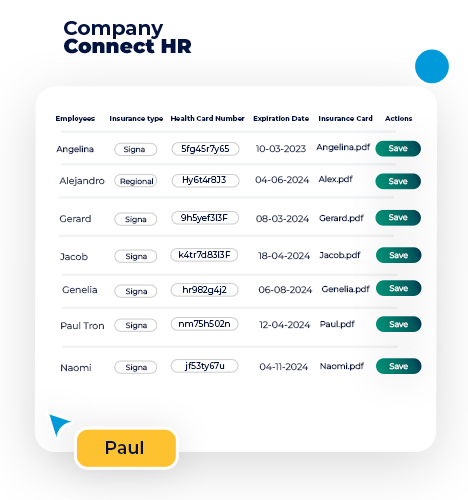 Enjoy the freedom of having document management services
When you hire our document management services you can liberate yourself from the difficult processes of searching for information for a long time, manually handling paperwork, faxing, dealing with forms, and more. Keep your documents organized and in one place thanks to our high-technology system.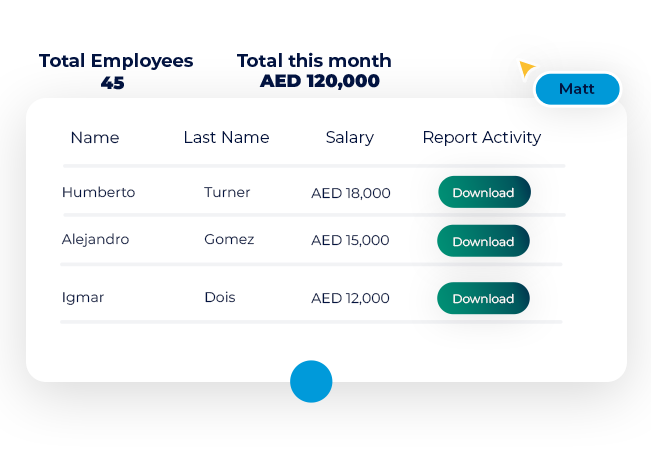 Take advantage of the extra time you will have
It is important to know that when you outsource your document management responsibilities, you will enjoy having extra time. Not having to worry about handling your physical documents will allow you to have more time to focus on the core tasks of your business. Therefore, the more time you spend doing the things that matter, the more you can achieve in the end.
Companies can automate their HR procedures, provide employees with up-to-date information, and make smarter business decisions.
Our software aids different industries in enhancing the employee experience while boosting productivity and achieving growth.
Discover the perks of HR & Payroll software and how to choose the best one for your business.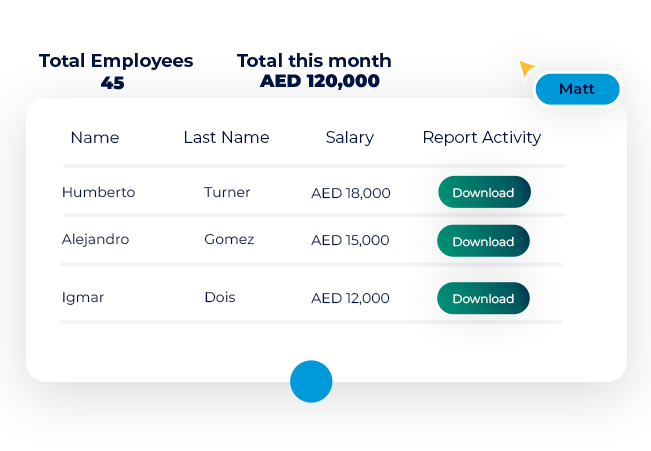 Optimal convenience for your business
The convenience of having your document management duties automated lets you enjoy the convenience of accessing your important paperwork quickly. In addition, you can send sensitive information safely. With our document management services, you can access your documents and collaborate from anywhere in the world efficiently. Plus, you will be able to track your information easily.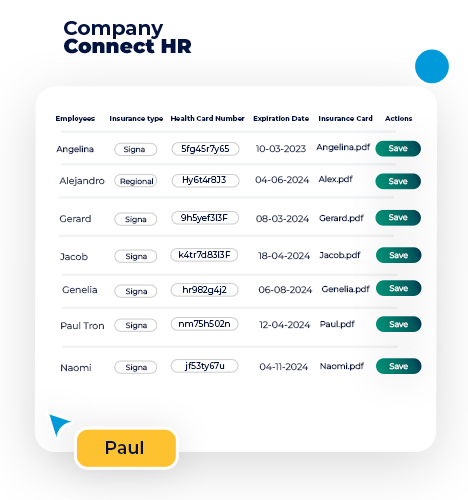 Allow yourself to appreciate your newfound peace of mind
With our services, you do not have to worry about your information leaking, security breaks, and other data challenges that can happen. Consequently, automating your document management allows you to have tighter security to keep your information under the highest security protocols. Furthermore, you can have extra tools to add and enhance your business operations.
Get Started with Connect HR
Our all-in-one HR & payroll software allows you to:

Run fast and efficient payrolls for quick employee payments.

Set and track attainable goals for staff, and give timely feedback.

Enable employees to conveniently check-in and check-out using their smartphones.
Ready to speak with our experts?
We have all your answers from the implementation to prices. Check now! Make your company better.