HRMS software can exponentially increase the productivity of a company. Therefore, allowing them to save time by digitalizing certain manual tasks. Plus, avoiding the use of paper. When HR system software started to get introduced in the market, people were reluctant to make the shift from their traditional systems to a cloud-based HR and payroll software; however, it changed with time.
In this article, we will be talking about HRMS Dubai software and the tips to find the best HR software in Dubai. Many of the procedures your business requires to keep track of its employment, workers, taxes, deductions, etc. are streamlined by HR and payroll software. Let us see more:
1. What is HR management software?
2. Tips to find the best HRMS in the UAE
3. UAE specific features of HR software
4. Key features to find in an HR software UAE
5. How can Connect HZ help you?
1. What is HR management software?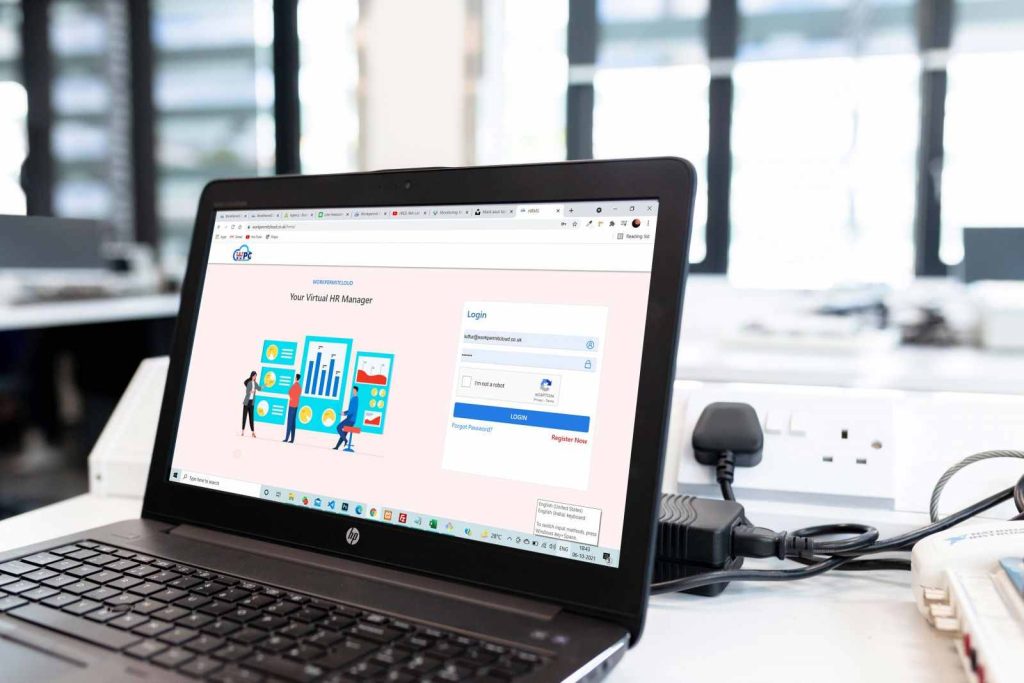 HR software is a digital system that assists human resource professionals in managing employees all through the employment lifecycle. HR payroll software includes tools for:
Administrative tasks are being streamlined.
Organizing information on people.
Collaboration and data sharing.
Providing immediate feedback on urgent topics.
Creating a visually appealing, user-friendly online community.
HR software might be on-premises or in the cloud. Furthermore, some HR software provides an all-inclusive platform; whereas other systems, such as an HRIS, ATS, or payroll system, provide more particular services.
Modern HRSM can now automate the vast majority of HR processes, allowing (1) staff members to self-manage several of their HR demands, (2) HR managers to enhance processes and effortlessly track requests, and (3) companies to have a cost-effective, secure, and user-friendly HR system that serves as the foundation of a good HR department.
HR systems must be simple to use, cost-effective, and cheap. These systems are simple and may deliver up-to-date, appropriate strategic management information at the stroke of a button by automating arduous HR processes. However, not all HR systems are created equal, and it is crucial to make sure that the HR system you are evaluating provides you with the most quality and capabilities that support your workplace.
2. Tips to find the best HRMS in the UAE
Regardless of your company's size or industry, it is critical to employ trustworthy HR management software from the right firm to optimize your HR management. As a result, it is critical to have a checklist of rules to assist you discover the most effective and appropriate software.
2.1 Define the needs of your company
It is the most fundamental yet critical thing to consider before doing any action. The more you understand about your company's current demands and future ambitions, the higher your chances of selecting the proper software.
You must be clear about your HRMS software requirements, such as which modules you needed; whether you require only the basic version or modules such as Employee Self Service (ESS). Also, whether you want to link with your ERP software, whether you want a cloud or on-premise solution, and so on.
It is also vital to understand the challenges you are having with your current software and business administration solutions. This will assist you in ensuring that you conquer the present challenges; plus, do not engage in anything that may exacerbate them. You can also build a list of the challenges your company confronts in daily duties; such as HR administration and payroll computations.
2.2 Establish your budget
Here is one more key thing to consider while selecting the best HRMS software. Your organization's budget allows you to spend money on software installation. Determine the budget and obtain management approval before purchasing analytics software for that budget. You must have a realistic and honest concept of your budget; plus, you have to balance it with your software requirements and company objectives. You have the right to refuse software and firms that charge you further than your budget allows.
2.3 Select a supplier
Because there are so many HR software providers on the market, this is among the most difficult phases in locating the top HRMS software in the UAE. You must locate employee management system suppliers here. To save time, you can shortlist providers who have experience deploying HR software in the UAE and provide excellent after-sales support. For this, you can lean on the internet and industry suggestions.
2.4 Ask for a free demonstration
It is now time to ask the provider for a free sample; so you can see if they are incorporating your current management software and tools or not. You have already chosen the HRMS software supplier and the program that you intend to install.
The ability to test out a vendor's software for free in-person makes it easier for you to choose the best HRMS software. Ensure that all of your team members and staff who will be using this program in the workplace are present during the demo.
Give these employees the opportunity to ask questions and get answers from the provider. Therefore, the vendor must provide answers to all of your questions. As a result, you will become more clear as more of your questions are answered. Lastly, you will also be aware of the software's user interface and friendliness during the demo. Do not forget that selecting the best HRMS provider is essential.
2.5 Buy the new software
You will know exactly which vendors meet your requirements and price range. Here, you can also take the vendor's post-sale assistance, the cost of renewing your license, and the terms and conditions into consideration when making your choice.
You can proceed with the purchase as soon as you are pleased with all the things we discussed above. Accordingly, HRMS software purchased in this manner is most likely to provide you with the desired outcome for a longer period of time.
If you want to stay in business in today's competitive market and keep your clients and staff satisfied, you must install compatible business management software. Only with the proper technology behind you can you accomplish sustainable growth and revenues.
Therefore, it is crucial that you pick the appropriate software. One of the most important corporate functions is HR, and implementing the ideal HRMS software solution will optimize your HR processes and free up more time that can be put to productive use elsewhere.
3. UAE specific features of HR software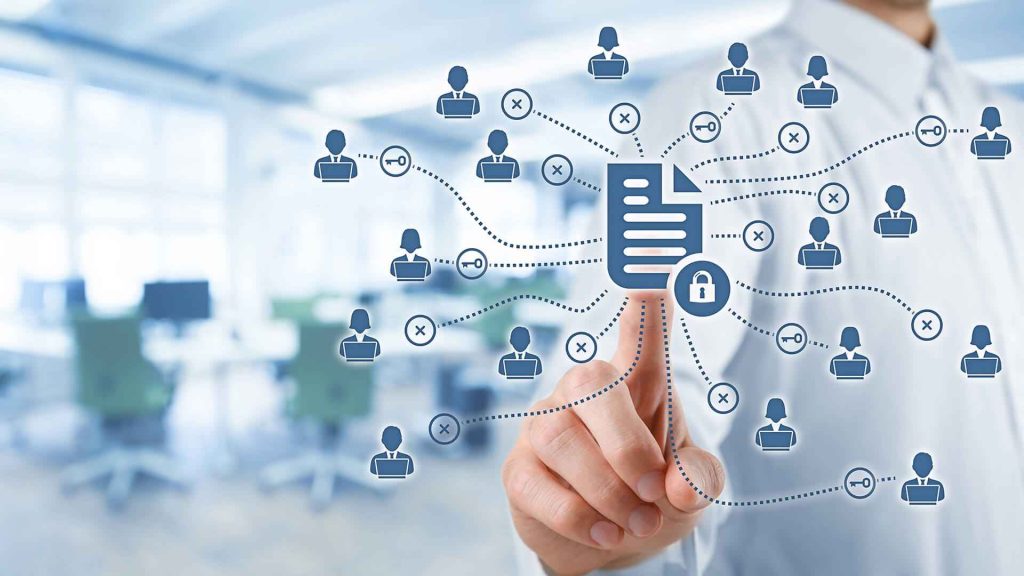 There are numerous possibilities; nevertheless, not many HRMS systems are created expressly for the UAE market and our unique HR requirements. Because you, as a business, sponsor personnel, the firm is ultimately in charge of them while they live in the UAE.
This presents a special set of problems and statistics that an HR department must carefully monitor. These include things like:
Passports and its expiry date.
Emirates ID, copy of emirates ID, and expiry date.
UAE residency visa and expiry date.
Passports, visas, and medical insurance duplicates for dependents (spouses, children, nannies, and maids).
Healthcare insurance policies for every staff member.
Many multinational HR or HRMS software are simply not designed to handle such a thorough list of data and papers; because HR departments would not have to deal with these things on such a broad scale across their workforce in areas like Europe, South Africa, or Australia.
The repercussions of ineffectively handling these procedures can be severe. With employees potentially losing access to health coverage if it expires (which by law Dubai businesses are required to provide), residency visas expiring and potentially incurring fines, passports expiring, preventing employees from traveling, and a host of other issues.
Our HR system can provide all of the above, with the opportunity to subscribe to a premium service. If necessary, set up support is also provided.
4. Key features to find in an HR software UAE
Any HR system you use or intend to use must include these 7 essential components for a successful integration into a UAE-based company.
4.1 Accessibility on any place
By now, your HRMS software should be web or cloud-based and accessible from anywhere,; whether you are working from a coffee shop, your house, a railway station, or while on vacation. This is a crucial component of HR systems given the development of remote work. For employees to be able to log vacation requests, sick leave, and other things, HR systems also need to provide both worker and HR log in and access.
4.2 Attendance management
Employee absences are one of the largest inefficiencies in business performance. Therefore, you should be able to quickly record, track, compute, evaluate, and report on vacation and sick time thanks to your attendance management system. While also, enable HR managers to act fast to identify issue areas. Additionally, it should make it possible for managers and staff to seek sick days and holidays.
4.3 Self service
Employees should be able to maintain and update their information on the system using a secure login provided by your system. Direct leave requests from employees should be supported by the system, automating time-consuming manual procedures.
4.4 User friendly
A company's HRMS software must be simple to use for all parties involved, staff, HR, and management, in order for it to benefit both employees and the company as a whole. Your system will not yield a return on investment if it is difficult to use.
4.5 Strong reporting
By automating reporting, your system must make life simpler for you. The majority of systems offer a library of simple-to-use template-based reports, but they also need to offer custom-built reports on important HR indicators like attendance, leave, effectiveness, staff attrition, etc., as well as graphics to illustrate these.
4.6 Alerts and notifications
It can be challenging to stay on top of documents that are about to expire, like staff passports, Emirates IDs, health insurance, and so much more. While this could be feasible if you only have a few employees, it can become quite challenging to keep up with things as the number of staff grows.
Given the repercussions of failing to do something, like renew a resident visa, it is crucial that your HR system keeps track of all expired paperwork and alerts you immediately. The system at Connect HR has a nice feature that lets you keep track of and be alerted to any documents that are about to expire for both employees and their families.
4.7 UAE specific
As previously stated, the Human Resources environment in the UAE seems to be very different from that of regions like Europe. For this reason, it's crucial that your system can accommodate and support the duties demanded of a UAE HR department, including calculating gratuities, handling unexpected public holidays, employee sponsoring, obtaining residence visas, issuing NOCs, and many other tasks.
5. How can Connect HR help you?
Discover the ideal HR solution for you, and obtain extraordinary benefits. From cost-effectiveness to improved employee engagement, security to more effective administrative processes. HRMS software is moving away from being a choice to think about and toward becoming a must for any modern organization.
Our company provides the top HRMS software in the UAE. Hiring us means that you will obtain the support of the best ally in the region. In addition, you will have access to the following services:


All of your inquiries about our HRMS software solutions and other topics are welcome. Do not hesitate any longer; get in touch with us at +971 43 316 688. Also, you can email us at contact@connecthr.ae with any questions or concerns. Our team at Connect HR works hard for you!
On the other hand, if you are looking for a job opportunity in this field, we recommend you go straight to thetalentpoint.com. There, you can register and upload your resume; consequently, you can easily find open vacancies that go according to your qualifications and skills. If you have questions, send us an email at contact@thetalentpoint.com.