The activity of outsourcing business services is a common practice worldwide and in the UAE. However, sometimes companies decide is better to outsource an activity instead of the DIY option. Similarly, outsourcing helps all types of businesses to save time, increase their efficiency, and reduce costs. Therefore, selecting the right Manpower Supply in Dubai is one of the most important tasks when you are starting a company.
In this article, you will learn every single aspect when you are choosing Manpower Supply in Dubai or the UAE. Moreover, you will find crucial information about how it works and it is the best option for some companies. However, make sure to learn how the Manpower Supply can benefit your company. Let's observe:
What is manpower supply?
Why is it important to choose skilled and talented manpower resources?
What is the manpower supply process?
How can manpower supply help your business?
How to create a skilled workforce for your company
Having Skilled Workers is crucial for companies
Reasons to choose us as your Manpower Supply Company
How can ConnectHR provide you with Manpower Services?
1. What is Manpower Supply?
Manpower supply is an outsourcing entity that provides companies the most qualified manpower staff, therefore, increasing your organization's efficiency remarkably. Companies all over the world use this type of business partner to make their company efficient and effective. Similarly, using a Manpower Supply in Dubai is sometimes the best way to boost a company.
Usually, this process involves third-party entities in the development and management of the staff categories within a contract. Therefore, many businesses and industries have successfully achieved their goals due to the use of these services that include:
Banking.
Oil and Gas.
Manufacturing.
Hospitals.
Companies can select between save your money and time with Manpower recruitment plans and having a Manpower ally that increases your chances of achieving your company's goals. However, any of the options you choose will absolutely help your company to achieve what you want without the risks of a DIY process. Besides, with this ConnectHR your side, you will take advantage of the many benefits of outsourcing services.
Keep reading about the public and private holidays in the UAE for 2021 and 2022.
2. Why is it important to choose skilled and talented manpower resources?
Having a skilled workforce in your company is crucial to achieve short- and long-term goals. We made a list of the 5 most important benefits of having skilled employees:
Increased productivity: every company needs the employees at different workstations to have the proper skills needed for their job to produce at maximum. By ddooing so workers do not waste essential hours trying to understand the workflow they should know already.
Improved innovation: a skilled workforce that has the ability to carry out tasks in due time, will have more time to do important and essential duties for the company. This improves their creativity as they will think about better ways to get the work done. Therefore, skilled workers are able to innovate and create solutions for new problems due to the confidence they have from possessing the proper skills.
Saves money: employees who have no experience in their tasks tend to make lots of errors. Mistakes in the company cost money, and could damage the customer relationship if it is not detected on time. Having skilled workers helps to reduce the number of mistakes they make and, therefore, it keeps your customers satisfied
Increased growth: all organizations look forward to maximizing their profitability and growth. A skilled workforce means that you can be more productive with the same number of workers, and sometimes, even less. This will boost your company as with a bigger profitability you will be able to expand, invest back in your business, and spend more on advertising.
Improved health in the workplace: unskilled workers usually struggle to perform tasks every day which can stress them out. Your employees may feel worried, generally overwhelmed, and worried. This will cause employees to ask for sick leaves, and the workforce turnover could increase.
3. What is the manpower supply process?
If you decide to select Manpower Supply in Dubai, you need to know the responsibilities and duties they have. This includes an entire process that helps them manage and hire your workforce as long as their contract with you establishes. Let's observe the responsibilities your partner must fulfill:
Firstly, even before of the start of the hiring and management operation, the Manpower Supply Agency must assess the positions in your company. This will help them establish the elements they require to be successfully fulfilled. The purpose of this step is to attract the candidates that suit best for the position once the vacancy is advertised.
Secondly, the partner must evaluate the skills and experience of the new candidates, then proceed to register them. This procedure is important because it sets the candidates' profile to start hiring a workforce, competences, skills, education, and qualifications. The resulting data will help the outsourcing company to select only the top candidates.
Once the information and resumes of each candidate are collected, your partner can select evaluate candidates and select the best ones to start the interviews. Your partner can decide to make remote or face-to-face interviews, in this step they take into account every detail the candidate provides.
After your partner selects the most suitable candidates for the position, they have the authority to manage every detail in relation to the newly selected employee. Likewise, this includes implementing and developing HR strategies to satisfy the business and the workers' needs. HR department strategies are crucial to manage your employees efficiently.
You may want to learn the best ways to make your HR department automated
A Manpower Supply in Dubai has the responsibility to:
Recruit.
Choose the best candidates.
Manage your company's workforce.
4. How can manpower supply help your business?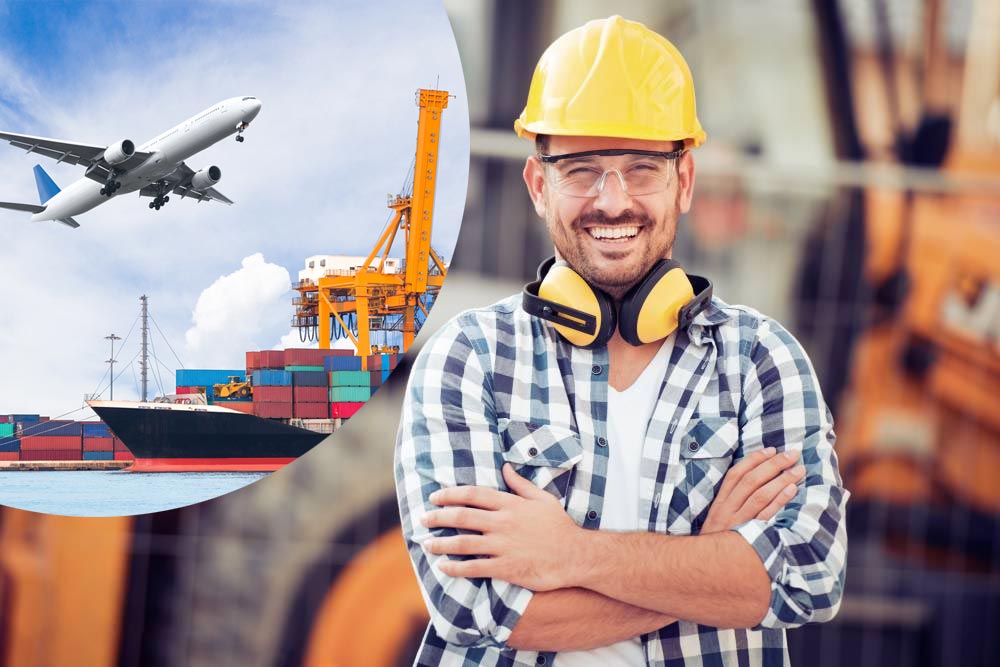 There are many advantages and reasons to work with a Manpower Supply in Dubai in addition to the ones we mentioned earlier. Here is a list of benefits of working with an outsourcing service in Dubai:
You will save huge amounts of time in the mindless but important process of hiring; you will be able to focus on important matters of your company. Managing a business is a grueling task that consumes time, but you will save time if you start to work with a Manpower Supply Agency in Dubai.
Besides time, you will save money and other resources because you will not need important efforts when hiring your employees. Moreover, your business partner is the responsible of managing the organization's workforce, therefore, this will help you to reduce costs.
Learn about the advantages of an automated payroll.
Similarly, if you choose a professional partner in the field your organization's productivity will increase since we will give you the best service. Your company will achieve your business goals with the resource and strategies we will provide.
Skipping dull recruitment and tedious procedures is another valuable advantage of working with a Manpower Supply in Dubai or in the UAE. You will stay safe from legal difficulties and other situations. In addition, this partnership ensures the best environment for your company and your employees.
Recruitment and management are the responsibility of the outsourcing company, therefore, they must keep your employees motivated without wasting time. That is to say, your organization's growth will increase considerably.
One of the most important key factors to impulse your business is having a business partner, not only in the UAE but also worldwide.
5. How to create a skilled workforce for your company
There are 2 ways, you can either train your current workers for the skills you need or you can hire high-skilled employees.
Training staff: it can be costly to invest in training for your employees. Training your workforce for the skills you need is bound to face challenges when may you need a specific skill on short notice, or on a temporary basis. However, training your workers takes some time, and in situations where the time is limited (when you need a specific skill for a near project), you cannot afford to waste it.
That is to say, training may not be the best way to create a skilled workforce when you need to hire a particular skill quickly, or short notice.
Hiring helps you get skilled workers: hiring is sometimes an unpleasant and complicated process. And is perhaps the best way to effectively and efficiently acquire the type of skilled employees your organization needs to succeed. However, if you choose a Manpower Supply Service, you will skip the tedious part since we have a robust recruitment process that locates and select the best workers available.
The recruitment process, or issuing a visa is lengthy, it could be difficult to sort these tasks when you are in a hurry. Unfortunately, many companies hire employees who are unskilled for their specific roles. An outsourcing partner like us ensures to hire, manage your employees, and take care of your legal tasks properly.
High-skilled employees are essential for your company.
In the end, it is your choice if you decide to train your employees or work with a partner. However, both methods are efficient; but when you need a particular set of skills but do not have time to waste; have in mind that outsourcing the hiring process can be your best ally.
6. Having skilled workers is crucial for companies
If you ask any business leader what is the most important factor in a company; they will say that a functional workforce and HR is the key. In other words, the failure or success of any company hugely depends on the quality of workers available to it.
When the workers of the company have the proper specialized skill set and perform without delay; this will make the company run smoothly and will improve the organization. However, having workers that are cross-skilled in several roles will also benefit your company. Companies know hiring skilled workers in Dubai is a process that takes time and effort; that is why Manpower Supply in Dubai is growing every day.
7. Reasons to choose us as your Manpower Supply Company
The majority of companies need talented manpower resources to perform all the projects on time. However, hiring such a talented and skilled labor force is a time-consuming and costly activity. The role of Manpower Supply Service provides the perfect connection between; the best workers in the market and companies in the different industries.
In case you want to keep reading, here's an article on the new UAE visa reforms
8. How can ConnectHR provide you with Manpower Services?
In case you have decided to use a Manpower Supply service in Dubai or the UAE, the next thing you should do is finding the best partner in the market. Therefore, you will not have to worry about the hiring process and legal tasks. For example, if ConnectHR is by your side, you can finish your hiring process without wasting time.
We work shoulder to shoulder with companies in the UAE since 1998. We are authorized by the Ministry of Labor (MOHRE) to work in Dubai and the UAE.
Moreover, we offer your company Contract staffing and Staff Outsourcing. Depending on the kind of business you want to establish, we will find the most favorable location for you.
On the other hand, you will have the opportunity to select one of the many packages we offer to boost your setup process.
Our services include HR management systems, payroll and WPS. We also have the best payroll software in the market.
We have an article with everything you need to know about our payroll software.
With more than 20 years of experience, our main focus is to help companies grow.
Would you like to contact ConnectHR to obtain tips and more useful information about Manpower Supply?
Call us on +97143316688 if you have any inquires and you will talk to one of our representatives who will gladly answer all of your questions.