Many SMEs place a premium on the end product rather than employee work experience. This is a critical error if the company is successful in the future. Companies must prioritize the employee's job experience. As a result, ensuring good employee onboarding/offboarding is critical.
In this article, we will define employee onboarding and offboarding in human resources. These are two basic HR operations becoming increasingly essential. This is because workers are given more importance in today's companies.
Why is the employee lifecycle so important today?
What is employee onboarding?
How can employee offboarding be defined?
Why is employee onboarding important today?
Is the employee offboarding process just as important today?
What challenges can an organization face with employee onboarding/offboarding processes?
Improve the employee lifecycle in your organization using Connect HR's tools
1. Why is the employee lifecycle so important today?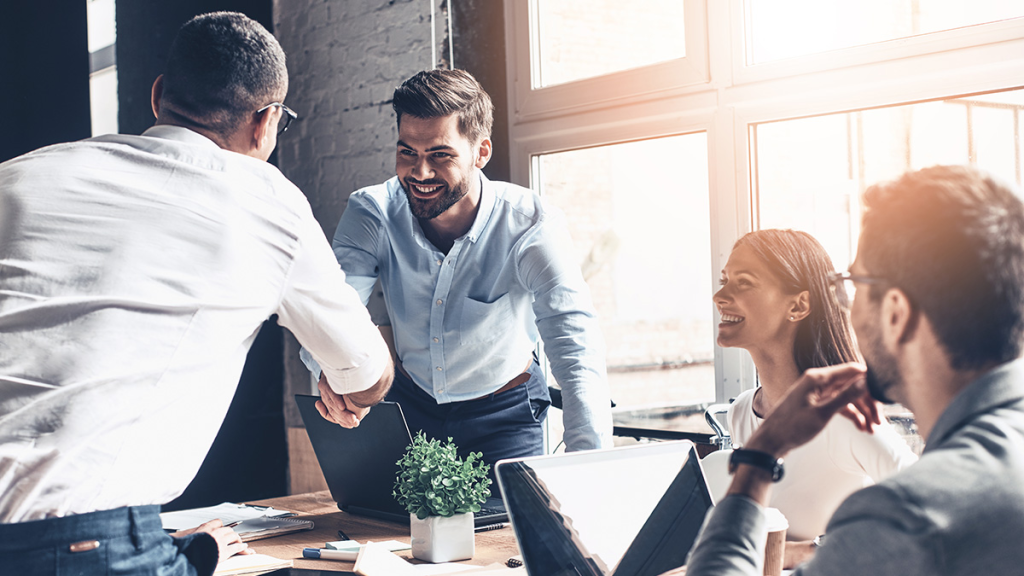 Employees' roles in organizations are becoming increasingly significant. A successful employee lifecycle guarantees that the employee has a positive experience with the organization. Hence, it will help the organization as a whole. An employee's lifetime illustrates the employee's path inside an organization.
This cycle includes processes and phases spanning from employee onboarding/offboarding through employee perks and everything connected to talent management. Therefore, it is becoming increasingly critical for employers to understand how each employee's life cycle is set—emphasizing the employee's advancement inside the organization.
As previously said, the employee lifetime is divided into segments. In summary, the employee is monitored from the time they are hired until they depart the organization. The goal for enterprises is to provide a great experience throughout the employment lifetime.
1.1 The significance of the employee lifetime
According to the Employee-Lifecycle-Model (ELM), companies are attempting to comprehend and arrange the many stages of their workers' professional life according to the ELM. Therefore, the better they understand their employees' perspectives, the stronger their employee experience will be. Particularly in all these times of qualified talent scarcity in business marketplaces.
Qualified candidates can select the best company from among multiple offers. Every step in this process becomes an explicit or tacit choice in favor of or against the employer. As a result, employee onboarding /offboarding are becoming critical talent management activities.
Making your workers' working lives as enjoyable and inspirational as possible is one strategy to optimize these processes. Thus, employees form long-term relationships with the organization. This will result in improved employee incentives to participate and demonstrate dedication to the organization.
That is why it is vital to clarify what employee onboarding and offboarding are and how you can use these procedures in human resources to optimize your workers' employee lifecycle.
2. What is employee onboarding?
From the standpoint of human resource management, the onboarding/offboarding process is critical. HR pays close attention to these activities since they play a vital role in several methods. Including performance management, employee experience optimization, corporate branding, and more.
Let us begin in chronological sequence. A talent's future career within the organization starts the minute they are hired. Employee onboarding is the term used to describe the procedure that begins at that stage. This method has been refined over time due to the talent management, information technology, and human resources divisions.
As described, employee onboarding is assimilating new workers into the organization. The goal is to assist new workers in acquiring the relevant information, skills, and habits. This will enable them to become more effective and thrive in the organization. In addition, this will allow them to gain more job experience throughout their time at the organization.
Its goal is to integrate the new employee into the activities and the culture. New employees must become acquainted with the department and corporate structures. Therefore, they can rapidly and efficiently adjust to their new work's cultural and performance components. The simpler it is for new workers to change, the better the onboarding process.
3. How can employee offboarding be defined?
Regardless matter how long you work for a company, your services will be no longer necessary at some time. In most circumstances, you opt not to keep working for the business independently. There would be a professional separation for both you and your employer in this situation. Usually, companies describe this as employee offboarding.
Offboarding refers to all of the choices and processes initiated when an employee quits an organization. A consistent experience is the most excellent approach to show your staff that they are valued. Therefore, handling employee offboarding reveals a lot about the corporate culture.
However, "offboarding" refers to more than just the formal management processes associated with an employee's departure. It also includes items like turning over equipment and settling final cash payments. When a firm has a very well-structured offboarding process, it provides the HR department with valuable information.
These findings are applied to areas where the organization is having difficulty retaining personnel. As a result, efficient offboarding practices guarantee no loose ends are left when an individual leaves an organization. In addition, a suitable offboarding procedure reduces the likelihood of misconceptions arising as employees leave the organization.
4. Why is employee onboarding important today?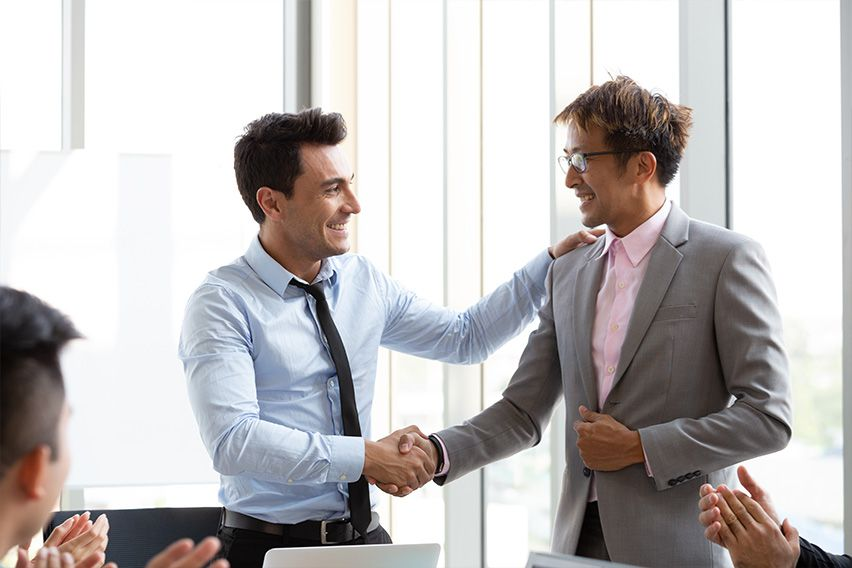 Voluntary turnover is becoming a severe issue in a market flooded with qualified job seekers. The cost of replacing a single worker ranged from half to two times that person's yearly compensation. As a consequence of voluntary turnover, organizations might suffer millions of dollars in damages.
A significant amount of income is lost, but one can only speculate on the overall sum. Such loss was traced back to organizational cultures that do not effectively support employees. As a result, excellent employee onboarding is strategically important since a new employee's experiences in the first few months.
This approach, driven by human resources, is critical to ensuring high retention and engagement. According to Connect HR research, firms with a robust onboarding process experience an 82 percent increase in recruit retention and a more than 70% increase in productivity.
On the other hand, poorly managed onboarding processes increase the chance of losing new workers within their first year at the company. Remember that a terrible job experience during the first few months will influence the employee's decision to stay with the company. Show your new workers several reasons why your company is the most excellent location for them to advance their careers.
5. Is the employee offboarding process just as important today?
No matter how skilled a new employee is, starting a new job is intimidating. If it gets too much for the new hire, they will likely leave the organization. The same thing happens when workers are no longer connected with the organization's goals or have been with the company for too long. So there will arrive a moment when it is necessary to bid farewell to the firm. But the procedure should be simple for him.
A significant amount of organizational skills and knowledge are exiting the labor field. Therefore, Offboarding can occur long before a worker submits a retirement request. It may even start during the onboarding process in some situations. So that is why the HR team must always coordinate the onboarding/offboarding process.
Offboarding is intended to ensure a seamless transfer and encourage the departing employee to share skills. Management systems coordinate everything associated with a departure and, in many circumstances, reverse what occurred during onboarding. This is why human resources departments serve as supervisors for employee onboarding and offboarding.
As it is more psychologically meaningful, offboarding has a more significant influence on both employees and businesses. In a nutshell, it is the opposite end of the employee lifecycle. Even a lousy employee offboarding experience may leave a terrible taste in an engaged employee's mouth. They will criticize the organization rather than endorse it.
6. What challenges can an organization face with employee onboarding/offboarding processes?
Nowadays, most firms employ a variety of platforms and apps. Tools range from an employee self-service portal to an HRMS that manages all aspects of human resources. As a result, the likelihood of lapses and mistakes during employee onboarding/offboarding is significant.
It is time-consuming to manually check rights and access to IT assets in an increasingly diversified environment. This is due to the widespread application of technology ranging from payroll management to talent management software. Inconsistencies and the likelihood of human mistakes always result.
This, without question, affects HR daily. Hence, efficient onboarding/offboarding requires a system that can offer constant and scalable access to IT resources. For this reason, to succeed in both procedures, companies must implement an employee onboarding/offboarding program.
Nonetheless, there are some initiatives your firm may take to enhance employee experience. Delivering a positive employee experience for onboarding and offboarding can be difficult for HR directors. Thus, this is critical in making employee onboarding/offboarding considerably more productive. The actions to take are as follows:
6.1 Create consistent onboarding experiences
Begin developing your onboarding plan when the recruit signs their job offer contract. Before their first day, send them a unique, branded letter greeting them to your firm. This will provide them with an excellent first impression, minimizing ambiguity and displaying your company's beliefs.
Create techniques to decrease the daunting nature of recruit onboarding and relieve HR of administrative responsibilities. This will make the procedure more pleasurable. Especially if you want to use onboarding/offboarding software.
6.2 Enhance employee training
Showing your workers that your concern about their growth increases not just onboarding but also retention and brand competitiveness. This is critical in developing staff development strategies. Along with early mentoring programs to guarantee those employees' abilities improve to match changing job needs while feeling encouraged.
6.3 Simplify integration with all systems
The onboarding process will never limit itself to new employees in certain circumstances. Internal onboarding of existing staff into a new function is also an option. However, HR teams must treat this with the same importance as recruiting. This is since they are likely to be as apprehensive about their new position as they were on day one.
We propose adopting automated HR solutions to help with these changes. Choose a service that finds available opportunities for internal talent and includes options for accessing personnel information across departments. This may make staff onboarding and offboarding much easier.
6.4 Reduce the number of lifecycle events in your company
Making lifecycle events, such as filing leave requests, as simple for employees as feasible not only minimizes friction. In addition, it demonstrates to your staff that your company values their opinions.
Along with face-to-face help, you should incorporate self-service capabilities for employees and managers and automated task and approval systems. This helps automate and customize these activities for employees while also reducing the number of resources used by HR to manage these activities.
6.5 Safeguarding the offboarding procedure
Providing a pleasant offboarding journey for your workers is crucial to making a solid last impression. That is why, as previously said, employee onboarding and offboarding go hand in hand. In addition, leaving interviews and surveys with HR is crucial in learning how your firm might improve.
Whatever their departure, it is critical to recognize what the person has accomplished. Also, make sure that management maintains a good attitude throughout the process. It is beneficial to have an HR solution to assist with the offboarding process.
7. Improve the employee lifecycle in your organization using Connect HR's tools
It is natural for new employees to join an organization and for existing employees to leave. Although the conditions around hiring and departures fluctuate, a well-defined and scalable procedure is required. As a result, Connect HR provides the best employee onboarding/offboarding solutions to help you enhance both processes.
If you want to enhance both processes, you cannot go wrong with our onboarding and offboarding solution. This utility includes everything you need to complete both operations. Furthermore, it provides self-service portals to access all information your recruits and HR staff.
Connect HR is the partner you have always wanted. We have positioned ourselves as one of the leading suppliers in Dubai after over 20 years of expertise. As a result, our digital solutions and services have grown popular among UAE businesses. Among the highlights are our WPS-payroll and our HRMS.

Would you like to contact the team of Connect HR for more information about our employee onboarding/offboarding solutions? If you have any questions about all of our services and pricing, ask us at +971 43 316 688; If you have further questions, you can also ask our team at contact@connecthr.ae.
Do you want to start working in the UAE? The Talent Point allows you to work with the best companies in the Middle East. This platform offers you lots of vacancies in different areas. Just apply for the position you want, upload your resume to the platform, and you are ready to go! You can also apply by sending your CV directly to contact@thetalentpoint.com.