Employees are the most important pillars your company can have nowadays. That is why ensuring that your staff is doing their duties correctly and on schedule may significantly impact. In today's world, sophisticated leave management software is the best approach to keep track of your staff.
In this article, let us go through what you should think about while selecting leave management software for your company. Furthermore, we will discuss the significance of tracking your employees' attendance and worker productivity. That is why we will indeed look at attendance management. Without further ado, here are the things we will see today:
Why punctuality in the workplace is so important
What is an attendance management system?
How can we define a leave management system?
Why can leave management software improve your organization?
Why is it important to implement attendance and leave management software?
How should you choose the leave management software to adopt in your business?
Work hand in hand with professionals and implement the leave management software and attendance management system from Connect HR
1. Why punctuality in the workplace is so important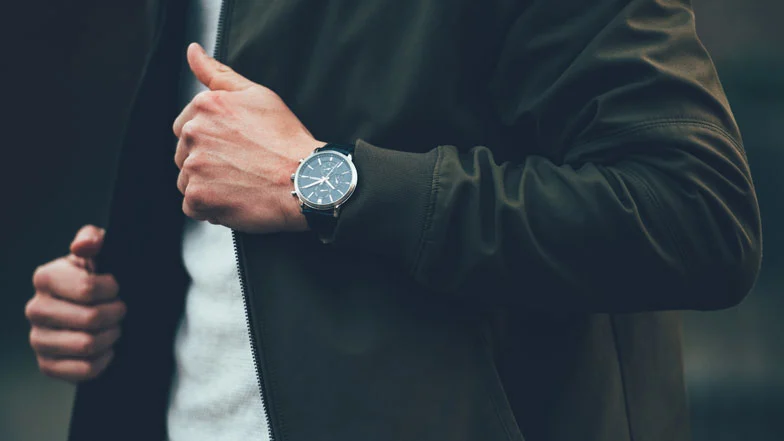 While it may not appear so to many, timeliness is an admirable quality in a person. This is a highly valued asset in the commercial world. Punctuality demonstrates a person's regard for both people and time. As a result, timeliness is extremely important among employees in the job market.
Punctuality is more crucial at work because you are compensated for your work hours. To satisfy the demands of their department, personnel are also required to be prompt and trustworthy. Because when employees are missing or late, work and services are disrupted, and colleagues bear an additional load.
As a result, timeliness is one of the most critical elements in determining individual success and retention. Especially now, when many businesses rely on remote labor. Punctuality operates considerably differently for them than it does in typical work paradigms.
Remote workers display timeliness differently than those who arrive at the workplace first thing every morning. Such as arriving on time for meetings and fulfilling project deadlines. If you have employees that are frequently late, it is time to make a change. So, here's why being on time is advantageous.
1.1 Team morale and productivity
When everyone arrives on time, morale at work improves. When a team member is consistently late, the normal flow of work is disturbed as other coworkers adjust to compensate for the delay. Employees waiting for a work shift may feel anxious and irritable if their replacement is constantly late.
When someone is frequently late, tension and anger increase, making other team members feel disrespected. Punctual employees are irritated when they are required to fulfill the duties of a coworker who is usually late.
1.2 Assessing future company leaders
Employees who come on time are more ready for the workday and have less stress overall. Those that come a few minutes before the start can have a coffee, organize their belongings, and be prepared to begin on time. On-time arrival is not merely a basic requirement for the job. It also positions employees to be perceived as loyal, professional, and ambitious.
These are the attributes that business owners and executives strive to cultivate to advance their careers.
1.3 The public's impression of timeliness
Therefore, employees who are frequently late are seen badly by their coworkers, but consumers also notice it. When your person is late, the client may lose faith in the job's completion. Punctuality displays professionalism and a commitment to do the task correctly. It indicates that the person is well prepared.
Every employee represents the firm. When a worker is consistently late, a negative reputation spreads across the community. Customers not only do not trust the firm, but they will not suggest it to their friends.
2. What is an attendance management system?
Human resources are the division responsible for employee attendance management in corporations. A task that is normally particularly time-consuming for this department. Keeping this control may not be a problem in a small firm of ten workers; however, when the number of workers grows, it becomes a burden for HR.
Many businesses prefer to develop solutions that make it easier, faster, and easier to keep track of this matter. These systems are usually the attendance management systems. These are an organization's methods for tracking staff time and attendance data.
An actual attendance and time tracking program saves you time and effort when estimating your workers' working hours. An automated monitoring also assists you in remaining in compliance with local and federal requirements. How does it accomplish this? By keeping accurate and conveniently accessible records of employee attendance.
A good labor-management plan involves more than just employee productivity and salary. These plans must include all elements in which the organization's staff is involved. As a result, attendance management is already becoming increasingly vital nowadays.
3. How can we define a leave management system?
When it comes to a perfect fit, there are several examples: Michael Schumacher and Ferrari; Steve Jobs and Apple; or, in human resources, attendance and leave management. However, how should this leave and absence management be defined? Do not even worry; we will explain everything right now.
A leave management system aids in the recording, administering, and monitoring of workers' requests for time off. Its major goal is to process workers' leave requests fairly while ensuring that their absence from work does not negatively affect the organization. Something that has previously been disregarded, but firms such as Connect HR have analyzed how vital it is in enterprises.
Employee leave management may appear to an overburdened HR department to be a necessary evil. On the other hand, a smart leave policy guarantees that your firm works efficiently while providing staff time to rest, heal, or attend to family life. However, whether companies make this management manually, HR will be in for a major problem.
This is harder than it sounds, so a clear leave procedure is critical nowadays. A competent leave management software may assist human resources in keeping everyone on the same page. At the same time, companies address both consumer and corporate requirements. This is why, in many businesses, the attendance and leave systems function in tandem.
4. Why leave management software can improve your organization
A dependable leave management system is essential for a company's success. These systems may seem straightforward, but it involves more than merely accepting leave requests. It is critical to define how a system might benefit your company. After all, ineffective management techniques can negatively influence employee performance.
First, there are several sorts of leave and time off petitions, each with its approval procedure and conditions. As an example, consider paternity leave or paid leave. As a result, most organizations utilize a specialized approach that includes automated leave management software. Because manually administering leave is a time-consuming operation for the HR team.
An integrated online leave management system is best for tracking various requests and information in most circumstances. Some of these are awaiting management approvals, new leave applications, and remaining leave balances. As a result of the high proportion of human mistakes, manual leave management might be problematic.
Keeping track of your workers' requests will be easy using leave management software. Furthermore, your company's HR staff can free up a significant amount of time. Because everything is digitalized, installing one of these software programs allows you to keep track of employee leave.
5. Why is it important to implement attendance and leave management software?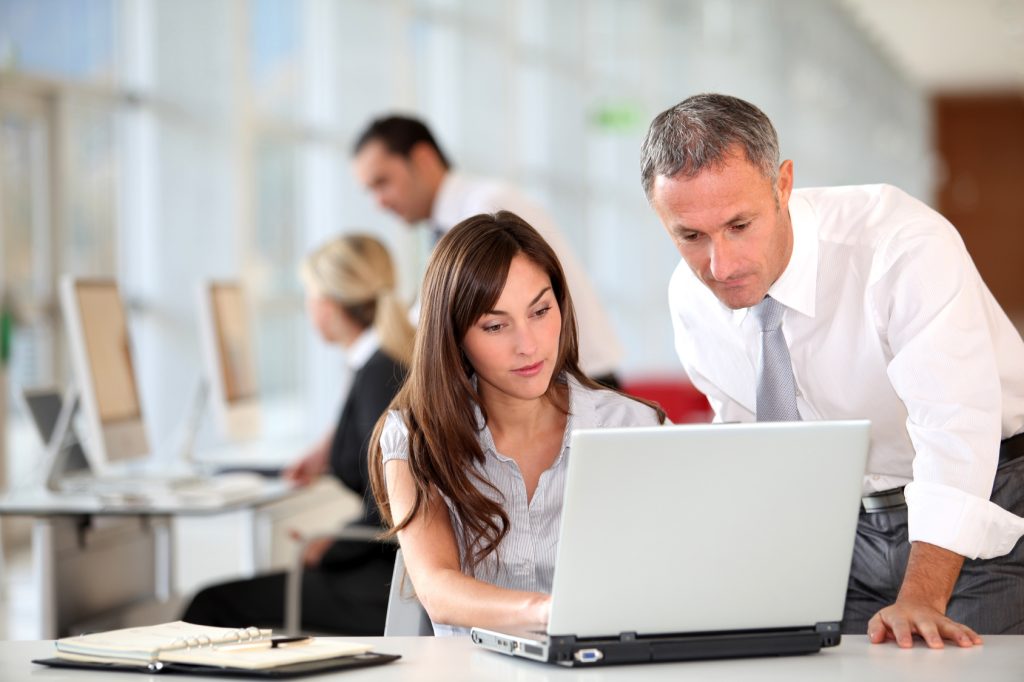 Once the significance of these leave management software is recognized, how are they related to attendance control? Even though they are not the same, they do have certain characteristics. They track employee activity in many scenarios in which the organization is involved; therefore, they are frequently linked in the same digital solution for the HR department.
Attendance and leave management software are key in managing the company's most important resource, its people capital. While many businesses focus on the best-shared goals for employee and employer growth, investing in strong employee attendance and leave management software can benefit. Some of the benefits include:
5.1 It gives you the ability to control leaves
Another requirement in labor regulations is leave management, which requires businesses to give essential leaves to all employees. It sounds fantastic for a small number of people, but as the number of employees grows, this sort of management becomes tough and inefficient.
That is why attendance and leave software monitors allowed leaves, pending leave quotas, and other details. Most significantly, it sets the alerts for pay deductions following the company's policies. As a result, openness is kept at all levels, thus reducing employee unhappiness.
5.2 It saves you both money and time
Many human resource department's spend their productive work hours validating the timesheets of various workers. Businesses may save money on their HR department by using an employee attendance monitoring system. The most recent attendance management software is quite economical for small and medium-sized businesses, since it charges depending on staff numbers.
As a result, these methods are a one-time expense for aspiring entrepreneurs looking to invest in certain excellent long-term tactics. These solutions can help current firms stay on track.
5.3 Automation
Employees that manually report their times in time cards have a precision of only 55%. This is because of automated absenteeism. These inaccuracies in timesheets impose high costs on businesses and individuals. Companies pay some more than they have done, while others companies pay them less than they have worked.
The automatic attendance and leave management software enhances accuracy rates for businesses with a small number of employees to many employees. This automated HR operation is also useful for locating other interconnections.
5.4 Reduces the likelihood of fraud significantly
Late arrivals, unexpected absences, and various other concerns with leaves and timeliness are vulnerable to fraud. These scams may appear minor at the individual scale, but they can have major consequences for large companies. As a result, the most effective and robust attendance and leave management software are in the cloud.
Working on the cloud significantly decreases security breaches throughout the system. Furthermore, these boost the 24/7 tracking for managers' convenience in obtaining the greatest red flags from current developments. As a result, they may avoid any potential problems with payment maintenance and boost HR's efficiency and effectiveness.
6. How should you choose the leave management software to adopt in your business?
At this point in the article, you should be considering deploying leave management software in your firm. But, what is the best approach to go about it? By paying close attention to the qualities that these solutions possess and provide to your firm. Therefore, after evaluating your company's demands, you should investigate how this solution might suit those needs.
A leave management software streamlines the leave application procedure, making it easier for management and employees alike. Your chosen solution should be sturdy enough to handle all of the steps involved in this management process. Submitting leaves, application, analysis, monitoring leave balance, and many more operations are examples of these activities.
As a result, the comprehensive leave management software that you select for your firm should include the following features:
6.1 Fields that the HR team can customize to meet the needs of the firm
Policies and processes differ from organization to organization. A strict leave management system with a "one size fits all" motto may not be appropriate for your needs. Look for software that allows your personnel to adjust the fields to match your firm's policies.
6.2 A dashboard program that is all-in-one and uses cloud technologies
While applying for leave, employees may examine their current leave balance and verify their coworkers' days off. Supervisors and human resources personnel should access employee leave days, holiday lists, department schedules, and other information. They will also have access to a more extensive workforce coverage to analyze leave requests properly.
So how can you take these solutions a step further? Using cloud computing technologies. A cloud-based online leave management software can provide multi-channel access and eliminate the need for software installs and upgrades. Furthermore, it will provide you with additional protection for the data obtained by these automated processes.
6.3 Adaptable approval workflow and software integration
When you implement a digital HR system in your firm, two things are critical: smooth software integration and a flexible approval procedure. To ensure a smooth process, you must be able to establish flexible processes and established a department-wise hierarchy. The pre-defined process must auto-populate whenever an employee picks their department.
However, we cannot always depend on old and obsolete legacy software. We must choose modern leave management software, which is trend-driven. Furthermore, if it integrates seamlessly with your existing HR management software, you can save time and money. Allowing for excellent HR management simplification.
7. Work hand in hand with professionals and implement the leave management software and attendance management system from Connect HR
If your HR department is still manually tracking attendance and departures, it is time to change. It is time to locate leave management software that allows you to hover over the minefield rather than tripping over it. Take control of this process by streamlining and automating it with Connect HR.
We provide you with the finest attendance and leave management software in Dubai. However, if you seek the best solution to maximize HR management, our HRMS software is the way to go. Stop putting off your HR team's job and switch to Connect HR's software. We offer you solutions that not only include leave and attendance, but also payroll and employee benefits.

Would you like to contact us for more information about our leave management software or our attendance management system? Any questions you may have about our services and pricing, you can ask us by giving us a phone call at +971 43 316 688; or write us an email at contact@connecthr.ae.
Do you have experience in administration? You can get a job in the UAE on a platform like The Talent Point. This platform offers you vacancies in the best companies in the Middle East. You can also send your resume to contact@thetalentpoint.com.