Embarking on a journey to enhance your professional skills? Explore the diverse landscape of HR courses in Dubai tailored for Human Resources development. There are many HR courses online!
In this article, we will delve into the myriad benefits offered by HR courses and HR certification online, shedding light on how they can catapult your career to new heights.
Benefits of HR Course & Certifications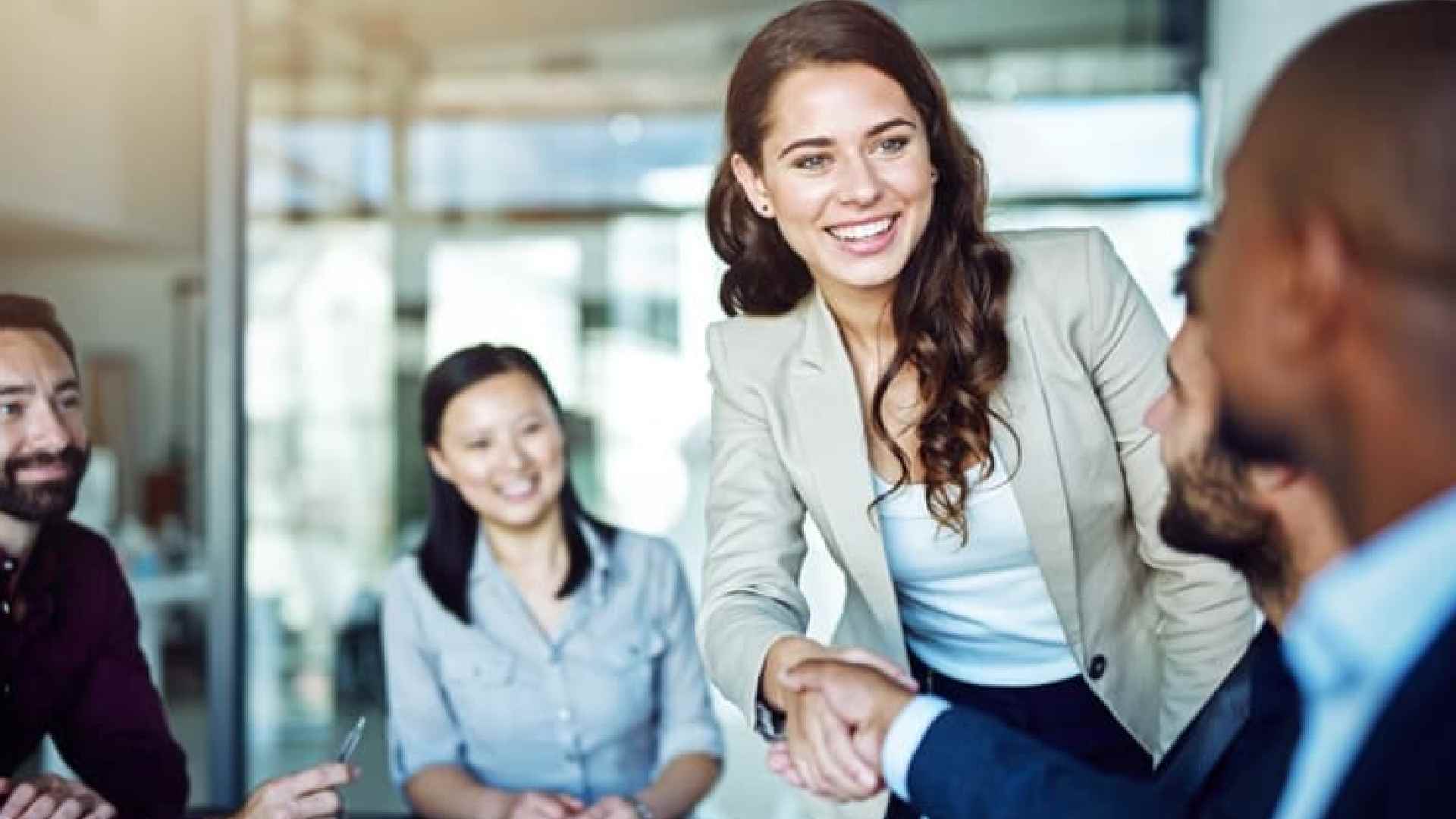 Here are the main benefits of HR courses in Dubai:
1. Career Advancement: Unlocking New Opportunities
Elevating your career is a primary outcome of HR courses in Abu Dhabi. Moreover, these courses expose you to advanced concepts and strategic thinking, preparing you for leadership roles. In other words, by investing in HR education, you invest in your professional growth, creating a pathway to climb the corporate ladder.
2. Enhanced Skills: Mastering the HR Toolbox
HR courses in Abu Dhabi go beyond theoretical knowledge, providing hands-on experiences. As a result, you gain practical skills in areas such as employee relations, compensation, and talent management. Furthermore, the courses often incorporate real-world case studies, allowing you to apply your newfound knowledge in practical scenarios.
3. Global Recognition: Opening Doors Worldwide
HR certification online is internationally recognized, giving you a global edge. Consequently, you become a valuable asset in the international job market. To clarify, a CHRM certification is a testament to your commitment to excellence and compliance with global HR standards.
4. Strategic Thinking: Shaping Organizational Success
Strategic HR management is a crucial aspect of organizational success. Human Resource Management courses in Abu Dhabi teach you to align HR strategies with overall business objectives. In other words, with HR courses in Dubai you learn how to contribute strategically to the success of your organization by aligning human capital with business goals.
5. Competitive Edge: Standing Out in the Job Market
In a competitive job market, having specialized HR knowledge sets you apart. Moreover, employers often seek candidates with CHRM certification, considering them more equipped and knowledgeable. Therefore, pursuing HR courses online not only makes you eligible but also desirable in the eyes of potential employers.
6. Networking Opportunities: Joining the HR Community
Enrolling in Human Resource Management courses in Abu Dhabi introduces you to a vast network of HR professionals. Additionally, this community provides a platform for sharing insights, discussing industry trends, and building connections. Furthermore, networking can lead to mentorship opportunities, which are invaluable for career growth.
7. Adaptability: Staying Ahead of Industry Trends
HR is a dynamic field, and staying informed about industry trends is crucial. HR courses keep you updated on the latest practices and technologies. As a result, you become an adaptable professional capable of navigating the ever-changing landscape of HR.
8. Problem Solving: Navigating Complex HR Scenarios
HR certification courses hone your problem-solving skills, a critical aspect of HR management. In other words, you learn to analyze and resolve intricate HR challenges efficiently. Consequently, you become an asset to your organization by addressing issues effectively.
9. Employee Engagement: Fostering Workplace Satisfaction
One of the vital skills HR courses impart is the ability to enhance employee satisfaction and engagement. Moreover, understanding the factors that contribute to a positive work environment enables you to implement strategies that foster employee well-being and commitment.
10. Legal Compliance: Ensuring Regulatory Adherence
Understanding HR laws and regulations is paramount. HR courses delve into legal aspects, ensuring you are well-versed in compliance. To clarify, this knowledge safeguards your organization from legal issues and demonstrates your commitment to ethical HR practices.
11. Leadership Skills: Nurturing Future HR Leaders
HR courses nurture leadership qualities, preparing you for managerial roles. Furthermore, you gain insights into effective leadership styles, communication strategies, and team management. In other words, these courses mold you into a future HR leader capable of steering teams toward success.
12. Effective Communication: Bridging HR and Employees
Communication is the future of HR. HR certification courses focus on enhancing your communication skills, ensuring effective interaction with employees, management, and stakeholders. Therefore, you become a proficient communicator, facilitating smooth HR processes and preventing misunderstandings.
13. Innovative Practices: Embracing Change in HR
Innovation is vital in HR management. HR courses expose you to innovative practices and technologies shaping the industry. As a result, you become an advocate for positive change within your organization, driving innovation in HR processes.
14. Performance Management: Maximizing Employee Potential
Performance evaluation is a key HR function. HR courses provide in-depth knowledge of performance management techniques. Consequently, you learn to create systems that maximize employee potential, contributing to overall organizational success.
15. Personal Development: Holistic Growth
Beyond professional skills, HR courses contribute to your personal development. In other words, you undergo holistic growth, acquiring skills that enhance both your personal and professional life. Moreover, the knowledge gained in HR courses becomes a cornerstone for lifelong learning and development.
16. Workplace Diversity: Navigating Inclusivity Challenges
HR courses address the complexities of workplace diversity, equipping you with strategies to foster an inclusive environment. As a result, you become adept at handling diverse teams and promoting equal opportunities within the workplace.
17. Conflict Resolution: Mitigating HR Challenges Effectively
Conflict is inevitable in any workplace. HR courses provide a comprehensive understanding of conflict resolution techniques. Moreover, you learn to manage disputes diplomatically, ensuring a harmonious work environment and fostering positive employee relations.
18. Talent Acquisition: Mastering Recruitment Strategies
Recruitment is a critical HR function. HR courses delve into the nuances of talent acquisition, covering effective hiring strategies and recruitment trends. Therefore, you become proficient in attracting top talent, contributing to your organization's success.
19. HR Analytics: Leveraging Data for Informed Decisions
In the era of data, HR courses introduce you to HR analytics. Consequently, you acquire the skills to analyze HR data, enabling data-driven decision-making. Additionally, this proficiency enhances your ability to strategize and align HR practices with organizational goals.
20. Employee Well-being: Prioritizing Mental Health and Wellness
Modern HR recognizes the importance of employee well-being. HR courses emphasize strategies for promoting mental health and wellness in the workplace. In other words, you gain insights into creating environments that prioritize the holistic well-being of employees.
Navigating HR Excellence in Dubai: Unveiling Premier Courses
In the dynamic realm of Human Resources, discovering the pinnacle of professional development is essential. Therefore, this exploration delves into the intricacies of each course, ensuring a comprehensive understanding of the diverse offerings. We will know the best courses in Dubai!
1. Associate Professional in Human Resources- International (aPHRi)
Do you know this HR courses? So, the aPHRi, accredited by HRCI and KHDA, stands as a foundational pillar in HR education. For this reason, tailored for beginners, it covers recruitment, compensation, benefits, employee relations, and risk management.
Priced between AED 2,500 and 3,500, this 35-hour exploration is facilitated by institutions like Learners Point Academy and YourOwn Institute Dubai. Therefore, the course structure incorporates live virtual classrooms, fostering an engaging and interactive learning experience. This is one of the best HR courses in Dubai.
2. Certified Compensation & Benefits Management (CCBM)
In the intricate tapestry of HR, compensation and benefits weave an essential thread. As a result, the CCBM course, spanning four days and recognized by both KHDA and HRCI, immerses professionals in the nuanced world of compensation functions within organizations.
Priced at AED 5000, this course, offered by Learners Point Academy, employs real-world case studies and practice sessions. Also, these dynamic components ensure a holistic understanding of the fundamental principles governing compensation and benefits.
3. Certified Human Resources Manager (CHRM)
This is other of the HR courses. CHRM, a multifaceted training program accredited by AIBM, KHDA, ACI, and CPD-UK, empowers HR professionals across nine modules. This comprehensive journey encompasses talent management, human-capital theory, and strategic HR management.
With a pricing spectrum ranging from 100 AED to 17000 AED, the course accommodates varying levels and durations. For this reason, istitutions like Edoxi Training Institute and Capital Education offer diverse learning modes, including online and on-site formats.
4. Certified Human Resources Professional (CHRP)
In the realm of HR education, the CHRP course emerges as a beacon, distinct in its focus on essential HR skills. Therefore, delving into areas like health and safety, business immigration, and UAE labor regulations, it serves as a catalyst for career advancement.
Priced at AED 2,500 and spanning 30 hours, the course becomes a transformative experience. Therefore, Edoxi Training Institute and Blue Ocean Academy facilitate a blend of face-to-face and online instruction, catering to varied preferences.
5. Global Professional in Human Resources (GPHR)
The GPHR course, a testament to global HR competency, intricately validates skills essential for thriving in the international HR landscape. Therefore, covering facets such as employee support, organizational program creation, and globalization strategies, it stands among the premier HR courses in Dubai.
With a pricing spectrum from 4550 AED to 6000 AED and spanning 22-25 hours, institutions like British Columbia International Academy and YourOwn Institute offer a blend of online and classroom instruction. For this reason, this ensures a nuanced understanding of the complexities of global HR responsibilities.
6. Human Resource Business Professional (HRBP)
HRCI-endorsed and designed for comprehensive HR proficiency, the HRBP course transcends traditional boundaries. Therefore, it navigates through consulting, HR administration, employee experience, and safety, catering to HR professionals seeking strategic participation in business discussions.
Priced at AED 3500 and spanning 10 days, the course becomes a cornerstone for HR professionals and those transitioning into the field. In other words, British Columbia International Academy and Morgan International Dubai provide a classroom setting, fostering interactive and collaborative learning. To clarify, this is essential to obtain the Human Resources Certification!
7. Human Resource Information System (HRIS)
KHDA-approved, the HRIS courses in Dubai ventures into the realm of technology and its integration with HR activities. Consequently, this customized software simplifies and automates various human resources activities used widely in various organizations.
Priced at AED 5000 and spanning 40 hours, the HRIS course offered by Learners Point Academy unfolds in both classroom and online settings. Also, this dual approach ensures professionals gain proficiency in HRIS fundamentals, merging technological know-how with HR practices. This is other of the best HR courses in Dubai!
8. Professional in Human Resources – International (PHRi)
The PHRi credentials, an embodiment of HR mastery, traverse through five modules. Encompassing HR administration, employee relations, risk management, and talent acquisition, this course becomes a cornerstone for strategic thinking and organizational analysis.
Priced at AED 4500 and spanning 35 hours, institutions like Learners Point Academy, SpotOn Institute, and Apex Training Institute offer a plethora of learning modes. From campus training to one-to-one sessions, each approach caters to diverse learning preferences.
9. Strategic Human Resource Management
As a strategic bridge, the KHDA-offered Strategic HR Management course becomes a pivotal exploration for early-stage HR professionals. It transcends conventional HR practices, aligning with organizational needs, talent management, and corporate culture.
Priced at AED 3,950 and spanning 5 days, institutions like Edoxi Training Institute and Meirc Training & Consulting provide both classroom and online instruction. Therefore, this dual format ensures accessibility and flexibility for professionals navigating the strategic aspects of HR. That is to say, this is important to obtain the Human Resources Certification!
10. Senior Professional in Human Resources- International (SPHRi)
One of the best HR courses in Dubai. Tailored for senior-level HR professionals, the SPHR Dubai course elevates the discourse to strategic planning and policy-making. Also, it helps them prepare for the SPHRi examination, which tests their understanding of the HR body. The SPHRi training also equips learners with a deep understanding of strategic and policy-making elements in HR management. Therefore, this enables effective planning and policy development for organizations, regardless of geographical constraints.
Besides the PHRi course, SPHR Dubai also has complex eligibility requirements:
Minimum 4 years in a professional-level HR position with a master's degree
Minimum 5 years experience with a bachelor's degree
Documented knowledge of local employment laws
Program Cost: AED 4000 -5000
Minimum 7 years of experience with a high school degree.
Duration: 30 Hours
Institution: Zabeel Institute, Learners Point Academy
Mode of Instruction: Online, Classroom, Onsite
For those seeking to unlock their HR potential, these HR courses in Dubai offer a transformative journey, aligning individuals with the evolving landscape of Human Resources.

Learn more about HR development on our insights section!