The past 5 years have been a crazy ride for the HR department. HR has become a challenging responsibility due to the digital revolution, the outbreak, flexible work arrangements, and other factors. However, the future of HR is bright due to all of the developing HR trends.
In this article, let us discuss the future of human resources in 2030. While the lists of HR trends continue to grow, many of them are already being implemented by firms. As a result, HR is expanding and speeding up these adjustments and enhancing department administration. For a better understanding, we will explore the following issues:
Why have employees become the company's greatest resource?
What is the human resources department?
Which functions does the human resources department perform?
Why is human resources so important for your organization?
What are the HR trends shaping the department's future?
How do you see the future of human resources in 2030?
Prepare your organization for the future with today's HR trends offered by Connect HR solutions
1. Why have employees become the company's greatest resource?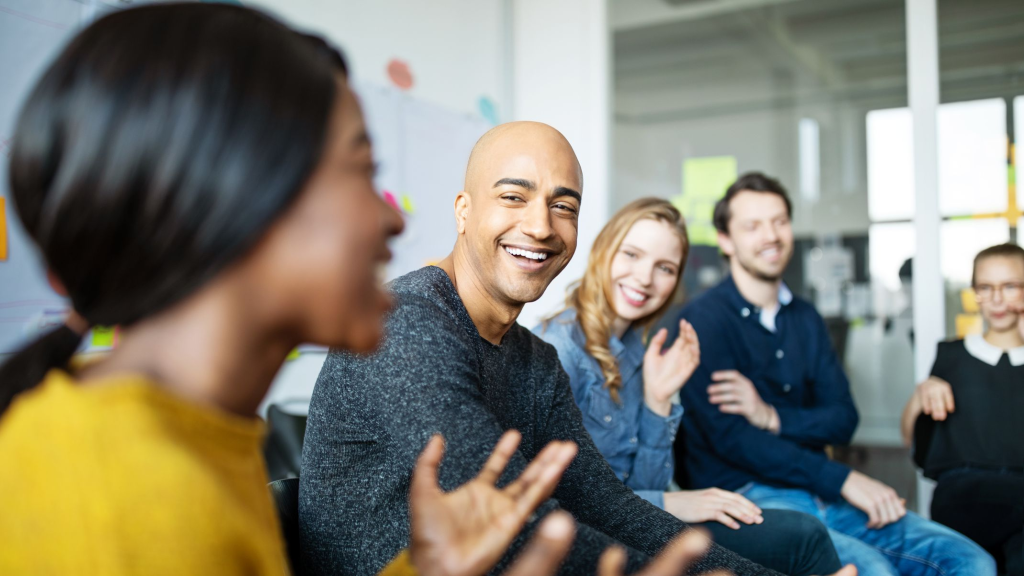 Companies are increasingly concentrating on their people as their most valuable resource. This tendency is projected to continue in the next few years. This is due to organizations adapting their operations to the times. Jobs are more than that for today's employees.
The cause for this stems from the new coming generations, who have a different mindset. These younger generations place a higher value on workplace flexibility, justice, personal satisfaction, and fun. Individual labor must be not just valuable but also pleasurable and meaningful.
To be successful in the future, entrepreneurs must provide employee-oriented strategies and strong corporate principles. Therefore, no matter how amazing the products or concept is, no company model can succeed without a strong, committed team behind it. This is why people have evolved into a company's most valuable asset.
A growing number of firms acknowledge the critical relevance of their personnel. Companies increasingly depend on strong HR management, employee benefits, additional training, and other incentives to keep competent employees. As a result, every manager's priority list should begin with the well-being of their employees. This will result in a far more productive workforce.
2. What is the human resources department?
Now that it has been proven that workers are the most important component of any firm, who is in charge of monitoring, teaching, and introducing them to the company? In the first case, the company's executives or owners may spring to mind. On the other hand, the human resources department is in charge of the difficult work of personnel management.
Human Resources is a department that views employees as more than just a resource. This department is responsible for its interests, incentives, labor relations, and organizational satisfaction. Previously, this department concentrated on a few managerial functions. It has now been favorably reframed and now encompasses a far broader scope.
Employees are now seen as critical components due to the department's expansion. This is made possible by the ongoing evolution of HR technology and the development of new tactics for better day-to-day management. As a result, these divisions can now handle many responsibilities.
Every job in a corporation has its own set of issues, tasks, and responsibilities. Nonetheless, human resource management plays an important part in fostering a strong organizational culture. Not only that, but it also improves staff engagement and productivity. Hence, it is among the most crucial departments in the corporation.
3. Which functions does the human resources department perform?
A well-managed human resources department may bring structure and the capacity to satisfy business demands to your corporation. This is accomplished via supervising the organization's most valuable resource, its workers. Performing as a human resources professional, on the other hand, entails a wide range of tasks.
Within a business, the human resources department oversees employee problems and needs. This department is responsible for various duties and responsibilities that seek to enhance the workforce and provide a pleasant workplace environment. HR trends are always changing.
However, to better understand this department, we must first comprehend its functions. Although talent recruiting and performance management are stated, new functions arise daily. As a result, many people also believe that list of duties is nearly unending. In reality, functions from many other departments are frequently adopted by this department.
Nonetheless, this department performs several essential responsibilities daily. For this reason, we will discuss some of the most typical functions of the HR department below.
3.1 Employee development and performance evaluation
Performance management, training, and development are important aspects of human resources. Whether in a small business or a major enterprise, almost all employees have skill gaps. Performance management can assist with these challenges. It enables the management to assist employees in need and uncover future superstars.
Employee development is critical inside the organization. This results in higher productivity, improved employee engagement, lower staff turnover, and a more pleasant culture. Investing in your staff helps build your organization and offers your company a competitive advantage.
3.2 Talent acquisition and onboarding procedures
Finding the proper individuals to work in your company may be challenging. The hiring process may take months, and mistakes can be expensive. When it comes to hiring talent, one of the most crucial components is finding a good fit. The onboarding process is among the HR trends which have gained traction in recent years.
Onboarding, not orientation, refers to hiring, greeting, and engaging new personnel. This permits all new members to adjust to the organization's culture. Good onboarding enhances employee engagement and retention. Companies should prioritize these two critical HR responsibilities.
3.3 Obeying labor laws
In addition to health and safety standards, the human resources department ensures that the organization complies with applicable labor laws. Compliance with such rules can aid in the prevention of complaints about hiring practices or work conditions. HR professionals are educated on federal and state laws. Inside the case of the UAE, for example, the WPS.
The human resources department handles documentation, formulates policy, and arranges the training to maintain compliance. These rules address rest regulations, working hours, harassment norms, and equal opportunities.
3.4 Employee satisfaction
Human resource managers are also responsible for the overall well-being of the company's personnel. To help employees prevent burnout, they should encourage and execute health and wellness activities. They may, for example, encourage staff to use their vacation days or organize wellness initiatives.
HR specialists may also give specialized assistance to workers experiencing personal difficulties. They may offer specialized tools or support to help lessen the problem or discuss choices with the employee, including time off and some perks.
4. Why is human resources so important for your organization?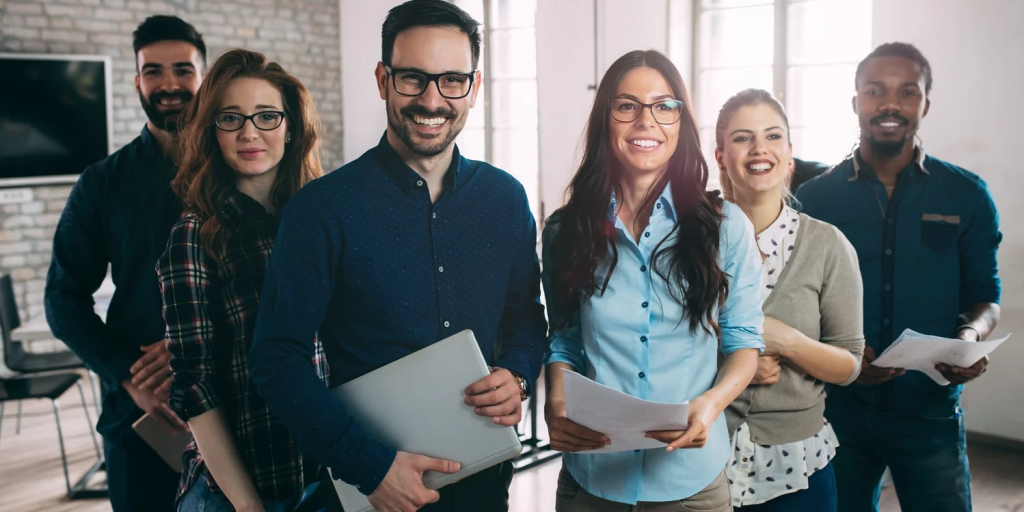 There are SMEs nowadays where HR management is easily overlooked. In reality, many entrepreneurs handle their businesses on their own. It may not be tough at first, but as the firm expands, it becomes more challenging. As a result, it is critical to offer this department the respect it deserves inside a business.
Once HR functions are understood, it is critical to understand the objectives this department provides and possesses. The primary goal of human resources is to ensure that the organization may have the most appropriate and competent employees. At the same time, they are concerned with ensuring that these employees are appropriately compensated and receive the most benefits possible.
However, the emphasis of this department is on defining the roles of each corporate member. Staff management takes time and demands certain abilities. Many company owners lack competence in human resources. Therefore, HR guarantees that each worker does their best work to achieve the organization's goals.
As a company expands, CEOs frequently discover that there is not enough time to deal with day-to-day personnel management and recruitment. That is why, if an HR department is managed well, the emphasis on employees might quickly be lost. This can result in an expensive error that affects employee happiness, culture, and long-term success.
5. What are the HR trends shaping the department's future?
The continual adjustments that the human resources department has endured due to external forces are becoming increasingly visible. The digitalization, the problems posed by the COVID-19 pandemic, and other factors have resulted in a fundamental change in the way we operate. This has put in motion several HR trends that will shape the future of human resources.
Human resources have always been an important component of a company's internal operations. On the other hand, human resources departments are becoming increasingly vital in sustaining a good business culture. In what ways should HR evolve to meet new demands? This is one of the most often asked questions among HR professionals and managers.
As a result, human resource departments have to adapt to new expectations. However, bear in mind the department's and firms' long-term goals. New HR technologies and techniques have arisen in this industry to better HR management.
From HR automation via various technology technologies to psychological methods. Human resources professionals have evolved to adopt new trends that aid in their daily job. Some of these tendencies are as follows:
5.1 Improving staff skills for a competitive advantage
During the COVID-19 outbreak, a lack of access to international expertise and a scarcity of multi-talented experts increased the demand for employee skill development. Employee upskilling has long become one of the most important HR trends. The need may be greater than ever before. The necessity to estimate future personnel skill demands to satisfy future corporate requirements is increasing.
Instead of employing new personnel, CHROs, CEOs, and HR experts are focused on training and retraining, and upskilling current staff. This will be one of the long-lasting global HR trends of the future.
5.2 Use of the hybrid work model
COVID-19 has not been the only element influencing these alterations. Furthermore, the digital transformation has profoundly altered the way businesses function today. Corporations have begun to embrace a hybrid work paradigm. A work arrangement in which workers continue to work both remotely and on-site.
These HR trends seek to empower staff and retain them engaged. Many individuals will embrace the remote work style in the upcoming years. However, both individuals and businesses have experienced an increase in productivity due to these hybrid work structures. As a result, many people believe that these models are the future of employment.
5.3 To improve department administration, implement HR automation solutions
We have noticed an upsurge in the deployment of HR technology throughout the years. According to Connect HR, over 65 percent of UAE organizations have implemented at least one technology solution in the previous several years. By 2022, innovative technological solutions will have drastically altered the working dynamics.
Furthermore, modern workplaces use AI and Machine Learning to suit business demands. As a result, companies will widely use HR technology in the next years. For example, businesses employ these technologies to tackle several HR difficulties while enhancing corporate efficiency and production.
6. How do you see the future of human resources in 2030?
After considering everything we've covered in this piece, it is tough not to wonder: How will human resources operate in 2030? Because of the digital transition, this subject has been on the minds of all HR professionals in recent times. To the point where many firms believe that HR team specialists will be obsolete in the future.
Is this, however, correct? One possibility that many people have raised is the use of robots or fully automated systems. However, analysts estimate that the possibility of a robot accomplishing this professional's work is 0.55 percent. So we must consider how the human resources department will function in ten years.
It is worth noting that certain HR and employee teams have already made significant progress in embracing numerous HR trends. Above all, they've begun to develop plans based on these tendencies. HR departments will optimize these implementations in ten years. So, based on what we have now, we can predict what will happen in 2030.
Among the HR trends expected to be implemented in human resources operations by 2030 are:
Employee experiences that have been revolutionized and genuinely exceed employee expectations
To become a smart firm, invest in people analytics.
HR is leading the push in terms of organizational flexibility.
Administrative liberty is the result of HR automation.
Companies must prioritize diversity, equity, inclusion, and sustainability in HR.
And even more.
7. Prepare your organization for the future with today's HR trends offered by Connect HR solutions
The future of human resources appears to be bright. Organizations continue to implement HR trends to enhance the way their operations operate today. As a result, we have witnessed an incredible transformation of both HR and companies in recent years. Companies usually use HR software for effecting these beneficial improvements.
Connect HR is a well-known provider of HR software in the UAE. We offer a variety of technologies that define the future of many corporations' HR departments. Our HRMS, leave management system, onboarding/offboarding software, and other tools have allowed us to establish ourselves as one of the leading suppliers in Dubai.
With the capabilities we provide today, you can plan for and define the future of your organization's human resources department. Contact us!

Would you like to contact us for more information about our HR software? If you have any questions regarding our solutions, services like our WPS-payroll, and the pricing for our services, you can ask us at +971 43 316 688; or you can also write to us at contact@connecthr.ae.
Find your new job with The Talent Point, thetalentpoint.com offers you many vacancies in the best companies in the Middle East. Do not wait any longer; upload your resume, and apply for one of the open positions! You can also send your resume to contact@thetalentpoint.com.