Each day, more companies are being set up in Dubai as more entrepreneurs are getting interested in the benefits this region offers. Many of these companies find themselves having rapid growth. Nevertheless, this is not necessarily good in every way for growing companies. A growing company without any type of HR team or strategies regarding HR is bound to run into HR challenges.
These challenges present problems to companies looking forward to having a smooth sailing on HR-related means. Growing companies are forced to search for HR solutions in order to fix HR challenges.
In this article, we´ll talk about the most common challenges growing companies go through when related to HR. We will mention:
1. Constantly growing administrative burden management
2. Culture change management
3. Improving recruitment processes
4. Lack of a dedicated HR team
5. Monitoring productivity
6. Retaining and rewarding employees
7. Training and development strategies
8. What is HRMS software?
9. How can Connect HR help you succeed in all your HR challenges?
1. Constantly growing administrative burden management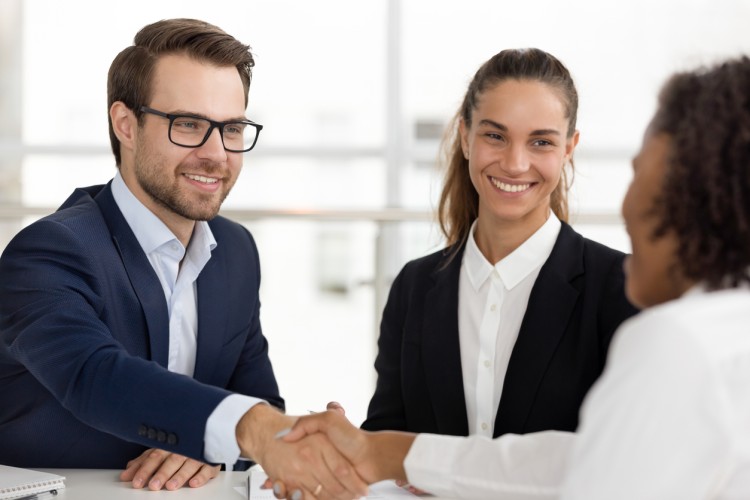 Every time a company hires a new employee, the administration process for the company grows larger. This means that companies need to find new ways to manage this process. Furthermore, this administration is one of the most important processes to carry out, meaning it can´t be ignored. However, with the ever-growing amount of employees, carrying it out manually will quickly deem as inefficient and not quick enough.
This is one of the most important HR challenges that companies find themselves having. HR's first task is to find a way to do the basics as efficiently as possible. And with some companies having 500+ employees and having to manage them via Excel, the process becomes highly prone to human error. Managing them via excel includes managing each employees' holidays, expenses, timesheets, and emergency contact numbers.
Keeping the management constantly updated is the key to protecting the company and its employees. But in a growing business, this process requires HR to establish and document new processes and procedures. Without HR, not only will the company face problems but it will also have their reports affected.
However, usually, the most effective way of solving this challenge is by introducing technology. Introducing software to a growing company provides the automation of the administrative side of HR. Furthermore, it will allow employers and employees to process HR-related transactions by themselves with self-service. Software that helps with administrative management can make a huge difference to HR efficiency if used right.
2. Culture change management
When a business starts transitioning from its initial phases to a more established operation, there is a tipping point. At this tipping point, the business leader has to decide whether he truly accepts they can no longer be involved in everything. This means that their role must be changed from a simple "entrepreneur" to "leader of people".
Hiring an HR team to solve HR challenges might seem like a signal from the business owner trying to relinquish more control. Nevertheless, in the long run, this proves as a difficult process. More often than not, a company´s founder wants to retain a good amount of influence across a company. However, some business owners usually do this despite having a specialized team for it. In the long run, this causes more problems than solutions.
Business owners need to take into account that HR has a job to do, and they need to relay those tasks to them. Since they can, they need to give power and autonomy to their respective HR teams to do their tasks. These tasks can include formalizing the recruitment process, devising an employee value proposition, or analyzing the cost of absence.
At the same time, the professionals involved in these HR solutions teams need to be prepared to assert influence in small companies. In other words, the teams need to take on an "entrepreneurial spirit" of their own. They need to demonstrate a good foundation in HR. Otherwise, they will be reduced to handling the paperwork on the management team's behalf.
3. Improving recruitment processes
Successful recruitment is one of the main pillars for growing businesses, with HR having a huge role to play. Additionally, professionals in the HR team of the company should look forward to improving all aspects of their recruitment process. This covers aspects from the employer brand to the employee value proposition (EVP) and candidate acquisition/onboarding. HR´s job for a growing company is to ensure the right people are brought in at the right time.
An existing employees´ experience can have a symbiotic relationship with recruitment. One of the biggest HR challenges regarding recruitment processes is to be very aware of the company´s online reputation. In other words, since candidates tend to look for reviews of a company before applying for a job position, HR teams need to make sure the company´s reputation is notable.
Previously, any damages caused by unhappy employees were minimal, nowadays; however, things are far more transparent. Furthermore, insight is one way HR can tackle these types of HR challenges. Analyzing employee data will make teams able to find clues that can inform better decisions, leading to more strategic actions.
For example, analyzing a company´s best-performing employee can make their HR team find out which job sites or portals they came from. Similarly, HR teams can analyze their weakest/newest employee and find out the same information. Questions such as "Did they all come from the same recruiter, portal, or application method?" are usually recommended for the HR team to make while analyzing their employees.
4. Lack of a dedicated HR team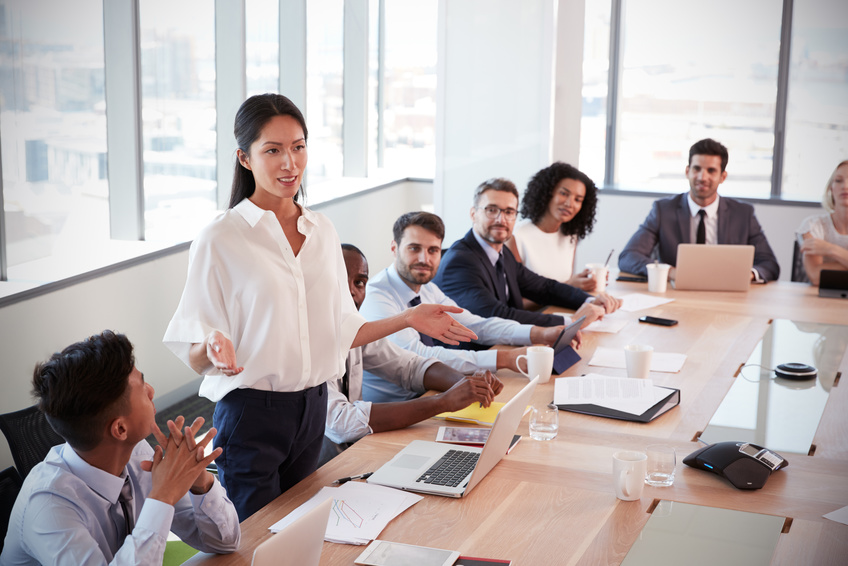 Before covering this, we must first answer the question "exactly what is an HR team?" Faithful to their name, HR teams are groups responsible for employee life cycle management. Some activities handled by HR teams are:
Candidate recruitment
The function of hiring the right employees
Payroll processing
Conduct disciplinary actions
Updating policies
Conducting benefit analysis
Nevertheless, start-up companies tend to lack dedicated HR teams due to financial constraints. However, companies that are going through stages of high-growth face many recurring needs. These needs include hiring new people, onboarding joiners, retention, training, and several other processes. The lack of an HR team for a company eventually ends up taking away time from other apartments to cover those needs.
The solution for these types of HR challenges lies in having a dedicated HR team. A qualified HR team is helpful to work dedicatedly on the welfare, growth, and development of the company´s talent and culture. A good HR team reduces administrative weight from the business leader´s shoulders. Furthermore, it will allow him to retain employees, respond on time, and create a happy workforce.
5. Monitoring productivity
Another of the most prominent HR challenges for growing companies is to monitor the productivity of employees. Monitoring productivity is not only crucial for performance evaluation but also the engagement of employees. In a fast, constantly growing company the drive for high performance more often than not leads to pressure and lack of work-life balance.
In other words, productivity monitoring and tracking without affecting the employees´ morale can become a problem. This problem becomes an even bigger challenge for companies that don´t search for HR solutions regarding them. Additionally, it can also make companies lose their workers' trust, causing more problems.
The most effective solution for this challenge is implementing feedback systems. After all, performance tracking starts with the creation of transparent expectations and standards for performance. It is usually recommended to set up OKR (Objectives and Key Results), use KPIs (key performance indicators), and implement other feedback systems. These systems are used to understand performance blockers for growing companies.
6. Retaining and rewarding employees
Going down the line of HR challenges, business leaders usually want to drive hyper-growth within the company. To do this, it is recommended to recognize and reward an employee´s effort when working. To retain high-performing employees of the company, the company´s owner needs to offer growth and development opportunities for them. With a high amount of workers wanting to change jobs after the Covid-19 pandemic, retaining good employees is a must.
As a business owner, you need to take into account that quick fixes do not quite boost employee morale. Additionally, yearly financial incentives do not quite cut it either. One of the most common HR solutions is to drive a good and constant performance with a regular reward structure.
To set up a regular reward structure, you need to create a process to reward high-working employees on time as well as motivate them to do better. Furthermore, you can also use technology to guide managers to conduct regular check-ins to encourage your employees. This allows you to build a recognition policy, and continuously check employee pulse.
7. Training and development strategies
Training and development programs hold much importance for most growing companies. One of the most common HR challenges faced by these companies is to offer a good emphasis on the training and development of employees. This challenge comes from the fact that many growing companies see this as a sunk cost rather than an investment.
However, these programs/strategies are not necessarily expensive or time-consuming. A top-down approach with reach and convenience of technology leverage can be both cost-effective and useful. Furthermore, it can also help deliver training programs that can be absorbed by the company´s employees while they fit the sessions into their schedules.
As new employees constantly enter the company as well as climb the organizational ranks, planning a career path as part of a training & development strategy can define an employee´s trajectory. When the trajectory is well charted, it eliminates career-focused ambiguity that contributes to attrition. This attrition, over time, reduces management quality in the organization.
8. What is HRMS software?
Lastly, we previously mentioned the need for technology in growing companies to solve HR challenges. This is where HRMS software comes in. HRMS software is a Human Resources Management System that connects HR management with information technology through HR software. Some of the main functions of this type of software are:
Candidate recruiting
Gathering, storing, and accessing employee information
Benefits administration
Employee self-service
Employee scheduling
Analytics and informed decision making
Succession planning
Attendance tracking
Career progression
Performance reviews
Overall maintenance of employee information
HRMS software handling HR activities and providing HR solutions is a common denominator within successful companies. Mobile accessibility transforms most modern HR departments, giving them the ability to put information and task management at the fingertips of employees and managers. In other words, this type of software has helped large organizations and small startups increase their rate of growth and productivity.
There are many ways of determining the best HRMS software for your company depending on many factors. Some tips to identify which HRMS software fits best for your company are:
Understanding the HRMS´ basic features as well as knowing how well it can address compliance problems.
Identifying several vendors' strengths and comparing performances between them.
Discovering which HR technologies fit your company´s needs.
Choosing the HRMS software that offers the best user experience for your company.
Assessing the HRMS Company, this includes their customer service, practice, and success.
9. How can Connect HR help you succeed in all your HR challenges?
The main objective of Connect HR is to connect with many companies across the UAE to offer them management-related services. HR management, WPS, insurance and attendance services are some of the services we offer. Connect HR is the best platform to obtain information, support, guidance, and solutions for your HR challenges.
Would you like to know more about the HR challenges that companies tend to face and their solutions? Call us at + 97143316688 and you'll talk to one of our representatives that will gladly answer all of your questions.
If you would like to submit your CV or resume, please enter it to thetalentpoint.com. CVs and resumes sent to contact@thetalentpoint.com will not be stored. You do not need to wait anymore, contact us now!